Latest changes to Google Travel. Plan your trip in 2021!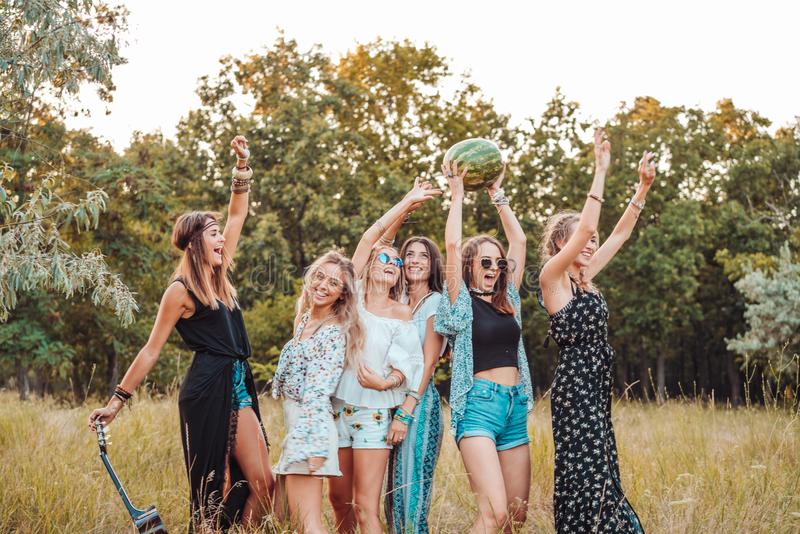 Google Travel is a transparent search engine for planning trips. It allows you to quickly find flights and hotels at attractive prices, as well as discover the places you want to visit when you are at your destination. Are you planning a holiday trip? See what changes have been made to Google Travel in recent months!
What is Google Travel?
Google Travel is a Google search engine that helps you plan your trip. It allows you to quickly and efficiently find flights and accommodation of a selected location, as well as "discovering" – that is, getting to know places worth visiting when you are there.
How it's working? All you have to do is go to https://www.google.com/travel/ and enter your destination in the search field, and a guide will appear on the screen with a list of the best attractions or interesting places in the area.
In the "Explore" tab, you can plan your trip and check where it is worth going if you are interested in a specific activity, such as sunbathing or visiting museums.
Other tabs allow you to book a hotel or flight.
Google will also tell you when it is most profitable to visit a given location.
Changes in Google Travel – what's new in the search engine?
Vaccines are becoming more and more available, and thus more countries decide to open up the tourism industry. Are you ready to plan your next trip? Google Travel has made several updates to give you some valuable travel tips.
Travel tips
If you search for travel information such as flights, hotels, or attractions, Google will let you know if your destination has COVID-19 restrictions, such as necessary quarantine or negative test or vaccination certification.
You can also follow travel recommendations or place restrictions and receive updates via email. After signing in to your Google Account, turn on "Receive emails if these guidelines change". You will be notified when restrictions are added, lifted, or reduced.
Maps will help you decide where to stop along the way
If you're planning a trip, Google Maps can help you decide in advance where to stop along the way. When visiting the application on a desktop computer, enter your starting point and destination, and at the top of the map, you will be able to choose from different types of places to stop along the way. Select a specific location and add it as a stop.
After planning your trip, you can send directions to your phone via SMS or via the app to be able to navigate directly from your smartphone. If your plans change during your trip, you will be able to easily update your trip via your phone. Just swipe up while navigating to find new stops along the way and delete those previously planned.
Explore update
Explore now has its own tab (Explore) and has been redesigned so that you can browse more than just flights. You'll see more destinations on the map – including smaller towns and national parks. You can also filter destinations by interests such as sunbathing, hiking, sightseeing, and skiing.
After selecting your destination, Google will show you if there are any travel tips or restrictions for that destination, along with flights, information such as hotels, things to do, and the best time to visit will also be available.
Free booking links for hotels and travel agencies
With full access to a wider range of hotel prices, users will now have more options when searching for information about their trip and it will be easier for them to decide what to book.
For hotels and travel agencies, this means a new, free way to reach potential customers. For advertisers, free booking links may extend the reach of existing Hotel Ad campaigns. Properties that already participate in the Hotel Prices API and Hotel Ads do not need to take any further action to appear in free booking links.
5 THINGS TO SEE AND DO IN HUE AN, VIETNAM'S MOST BEAUTIFUL CITY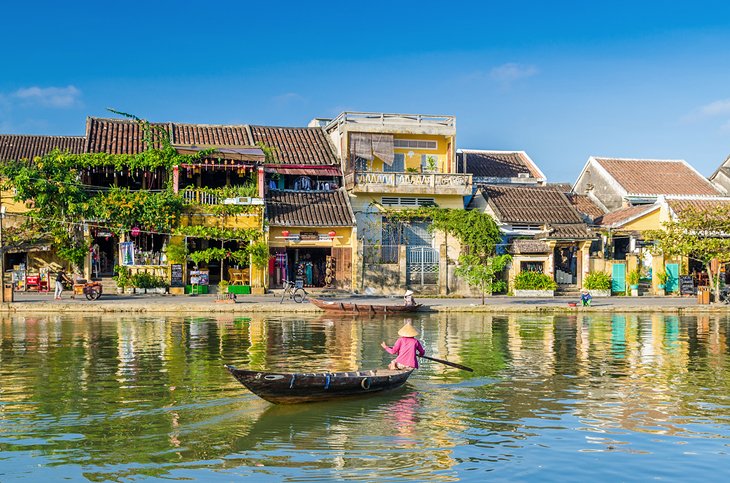 When it comes to Vietnam, the vast majority of travelers agree on two things: the country's cuisine is to die for (and if you hurry me, the whole hand) and the most beautiful city in Vietnam is HUE An. Small, quiet, with unique architecture and very pleasant to walk around. It's definitely worth a stop here on your Vietnam trip. And so that you don't miss any of its charms, here are the top 5 things to see and do in HUE An:
See the Japanese Bridge and cross it
The old town is the great jewel of the city, full of centuries-old buildings that remained standing during all this time, even surviving the wars. Walking around here is like traveling back in time: colonial houses from the French period, temples, pagodas, lanterns … and also a good handful of cafes, restaurants and shops (many, very many). We are not surprised at all that it has been declared a World Heritage Site by UNESCO.
One of the most famous tourist spots in HUE an Old Town is the Japanese Bridge (Cau Nhay Ban), a covered bridge made of wood and concrete, which has become the symbol of the city. It was built by the Japanese who lived in the city around the year 1590, to connect their neighborhood with the Chinese side, which was on the other side of the river. The truth is that the bridge is more beautiful seen from the outside than crossing it, which also costs. But we have good news: there is a joint ticket (HUE an Old Town Ticket) worth 120,000 VND (just under € 5), which allows access to five attractions in the city (the ones you choose), including this bridge, and it is worth it. Curiosity: you will see statues of dogs and monkeys on the bridge. The reason? They say that its construction began during the year of the dog and was finished in the year of the monkey.
Taste the local gastronomy and take a cooking course
In addition to its beautiful buildings and temples, HUE An is known for being one of the food capitals of Vietnam. What's more, it has a lot of local dishes that you have to try. Specifically, we recommend these 3:
Cau Lau: a plate of rice noodles that are served with pork, carrots, bean sprouts, croutons and soy sauce.
White Rose: they are a kind of rice dumplings, steamed and stuffed with prawns.
Won Ton: of Chinese origin, this dish is made with fried rice pasta, stuffed with pork. Here it is served with a sauce made of tomatoes, peppers, and onion.
And everything will taste richer when you discover that for about € 0.15 you will be able to drink a very cool bia today (draft beer). This is nice! Here we tell you the rest of the typical dishes of Vietnamese gastronomy. Let's go … bloat up to eat and have some delicious beers, it's one of the best things to do in HUE An
Take a boat ride (best at sunset)
The Thu Bon river is one of the great attractions of the city and yes, when the sun goes down, the river goes down too … It gets very popular:-p It won't be a romantic boat ride alone, but it doesn't matter: it's a touristy, yes, without a doubt, however, it is one of the best things to do in HUE An. We have no evidence but no doubts.
The boat trip costs around 100,000 VND (€ 4), although you can also enjoy a walk (on top of it free) to the shore. Or, better yet, do both.
Visit (at least) one old house
HUE An was an important commercial enclave in the past and you know what happens when a city attracts merchants… money! And when someone earns little money, one of the first things they do is… make a big case! Effectively. In the center of HUE An, you can visit several of these old houses. The most recommended are:
The Phung Hung House, which mixes Vietnamese, Chinese, and Japanese architectural elements.
Quan Thang House, traditional and old, remained practically intact since the death of its owner.
The Tran Family House and Chapel, built in the 19th century, is one of the most beautiful examples of Chinese architecture in the city.
The entrance to these houses has a cost, but you can use one of your 5 HUE an Old Town Ticket vouchers.
Take an excursion to My Son
About 40 km from HUE An are the ancient ruins of My Son , which was once one of the most important religious centers in the region. Maybe if you have already visited archaeological sites such as Bagan, Angkor, Sukhothai or Borobudur, these may seem a bit poor, but if you think about it with perspective and apply a little imagination, a visit to My Son will be wonderful! It helps a little to do it with a guide…
Today there are more than 50 temples (some in poor condition and others almost swallowed by nature), all built between the 4th and 14th centuries, almost nothing! We were quite surprised, really, and we really enjoyed this half day tour from HUE An. We went on a hired tour from a local agency that cost us about € 11 (it included minivan to the site, guide in English and return by boat, with food).
The best tips for tuning up your mountain bike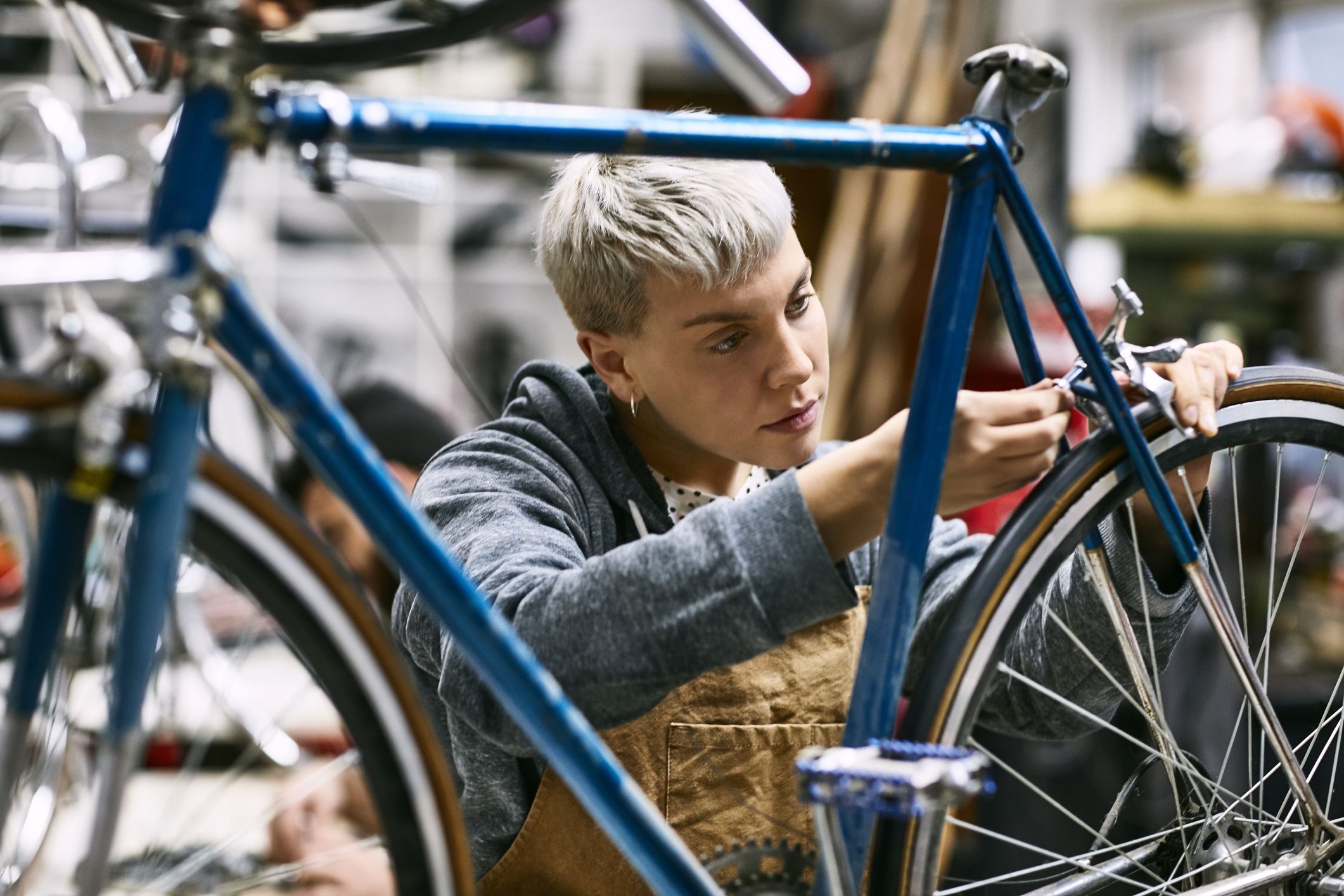 Properly cleaning your bike
It's every bike owner's responsibility to clean their bike on a regular basis. This will help to provide you with a more comprehensive and smooth riding experience. To accomplish this, you will need a mountain bike repair stand to access all the important parts that need cleaning. It will make the job much easier so you can give your bike a thorough clean.
Now that you have access to the critical components of your bicycle it's time to get scrubbing. Make sure to get in between the chain and assess every area for accumulated dirt, grime, and mud from more aggressive trails. You want to protect the paint job on the frame as much as possible and this means using a cleaner that is non-abrasive. Otherwise, it can strip the paint right off in some cases. Make sure that no water makes it to the headset or you could see internal rusting at an alarming rate. Now simply let the bike dry off completely in the sun. Don't ride it until it's dry and you will notice the difference even after a simple clean.
Lube up the bike
Each moving part of your bicycle needs to be properly lubed so that you have an even flow with continuity. This will also prevent any unnecessary damage due to friction overall. Properly Maintain your bike on a regular basis and it will pay dividends. You want to increase the longevity as much as possible and using a high-quality lube will help with that. It can be easy to overdo it when you're lubing up the bike so make sure to wipe away any excess with a paper towel or rag.
The chain, peddle joints, and the front and rear pivots are all imperative parts of the bike that need proper lubing. It's important to keep in mind after riding in the rain or in wet environments that this will start to wash away most of the lube. The right maintenance should be conducted when returning from an excursion in the rain. When choosing the lube to work with it's important to find one that is the right viscosity. You want one that is right in between thick and thin so that it doesn't wash away easily or cause any excessive grime to accumulate. Use a trusted brand and your bike will be ready to roll!
Conduct a thorough inspection
Now that everything has been properly lubed and cleaned it's time to initiate a thorough inspection of the critical parts of your bike. Conducting the right bike maintenance is critical because your safety could be on the line if you don't. For instance, if the chain is rusted or in poor condition then there's a possibility it could snap at any moment. This can cause you to fly off the bike and get all sorts of bad injuries. Inspect the derailleur and look closely at the pivots in the front and rear. Keep a keen eye during this process to examine for bent teeth or rusted chains.
Now is the time to determine if you need a certain replacement for an area of your bike. If you need a new chain then this can be accomplished fairly easily. Next you should take a look at the brake cables to see if they need replacing. Pads are also an area of importance and there's nothing more important than being able to stop properly and smoothly. Inspect the shifting to make sure everything is working and then tighten any loose bolts or nuts. The handlebars, saddle, and pedals should also be inspected tosee if a replacement is necessary.
Top 5 places in Nebraska State for Living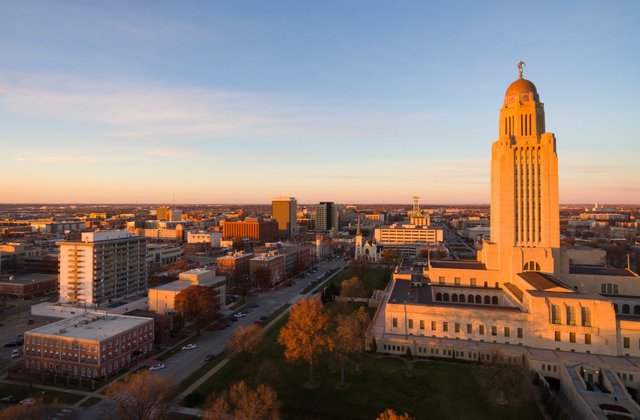 Choosing Nebraska State (NE) from 50 different states makes it difficult to know where to start when considering immigrating to the United States. If you choose to accept it, North, East, South, or West, you have something great that every state offers. How about the Midwest? What about Nebraska? Nebraska is sandwiched between North and South Dakota and Kansas and is home to 1.9 million people from north to south.
Wyoming and Colorado are in the west, and Iowa and Missouri are in the east. This very adjacent state is crossed by Route 80, connecting you to other parts of the country. Many of those need to be taken into account whenever you are studying a new place to live. There are factors. It's hard to find a way to put all the information about public school grades, commuting routes, and crime statistics in one place without spending time creating a comprehensive spreadsheet.
Other factors, such as the opinion of existing residents do not necessarily capture the necessarily true essence of the place there is a great value for the statistics. Put all of these factors in mind, take further appropriate measures To make the best place decision-making process a little easier to live in Nebraska, to name a few more.
Papillion
Papillion The best place to live in NE state is Papillion, which lives in just under 20,000 people. This city in Surpy County is on the outskirts of Omaha. Although it is in the center of the city, there are many green spaces around Papillion. That is Walnut Creek Lake, Tara Hills Golf Course, Halleck Park. Both are popular Papillion Hangouts. When it comes to the top five places to live in a state where the ideal stats speak very much for themselves, it really ranks such places so high.
This is the opinion of the locals to see why they are. This also applies to Papillion. Residents comment that Papillion caters to all people, all ages, and all animals. It's a great place to live and raise a family. It really doesn't get that much better.
La Vista
La Vista is the second to close location of Papillion, another suburb of Omaha, there is a La Vista. A little smaller than Papillion, La Vista is home to 16,800 people. La Vista is another suburb with shining statistics. There are very low crime rates and 28 excellent public schools, many of which offer A-rated educational programs to students.
La Vista is the best place in Nebraska for these demographics. It is a very popular area with a thousand years generation. Rent is very affordable here, which averages $ 882 a month, which can explain the popularity with young crowds and this is not a real stretch for work, cohabiting couples. The average housing price is a very reasonable $ 140,000. With 56% of residents living in their own homes, there is a long-standing community base for newcomers to join. . Check the recommended hotels of Nebraska (NE).
Omaha
Omaha that's true, as Counting Crows sang "Omaha somewhere in Central America." In the heart of the United States on the eastern border of Nebraska is the ever-popular city of Omaha, which has more than the capital city of Lincoln. In Omaha, there are more than 150 public schools that can be parents choose, you have all of which the top 20 schools received an A rating.
Although Omaha is a major city in Nebraska. There are many detached houses, classic American homes. The overall style of Omaha real estate is of considerable aesthetic value. From an investment perspective, it's definitely worth the money. A charming three-bedroom, two-bathroom family home just around the CBD requires an investment of only $ 199,950.
York
York With only 7,000 people living in many parts of the world, New York is a small town, and unfortunately, it is technically classified as a city in the United States. This small town is less than an hour's drive from Nebraska's capital, Lincoln, and offers plenty of work opportunities if your daily commute is limited.
Housing prices of the yoke are very ideal; the median value of property in the area is $ 115,200, which is more than $ 50,000 below the national average. Not surprisingly, York ranks as the second-best place to buy a home in Nebraska. Locals say York is a great place to grow a family, with lots of parks and interactive. With exhibits and a museum for children, there are plenty of places to keep young families busy, active, and entertaining.
Wayne
Wayne According to one long-term resident, Wayne is home to some of the finest people you will have the privilege of meeting. Only 5,553 people live in this small town. Many live in humble family homes. Wayne has a strong sense of community and people are proud of their neighbors' outlook on life.
Wayne is full of great, independent restaurants and cafes. Stop by the popular local company, Udder Delights. The monthly rent of Wayne is very low; the available property is good value for money. In some areas, you may be skeptical about the quality of a property that can only earn $ 516 a month, but in Wayne, this little outing brings you a safe and cozy rental home.
Bellevue
Bellevue Return to the outskirts of Omaha, this time around Bellevue. There is little you don't love about Bellevue. There seems to be something ideal about living in the suburbs of Omaha and Bellevue, but it's no exception.
If you're looking for real estate to invest in as a project, Bellevue may be your perfect neighborhood. At the moment, there are $ 50,000 on the market for products with three bedrooms and multiple bathrooms. This first low-priced tag leaves a lot of hidden cash for innovation and decoration, so you can create your own homemade home in Bellevue. In the suburbs of Papillion and La Vista, the characteristics remain, but Bellevue's properties simply wait for character injection and a bit of