Do you run an online store? Check what is worth investing in!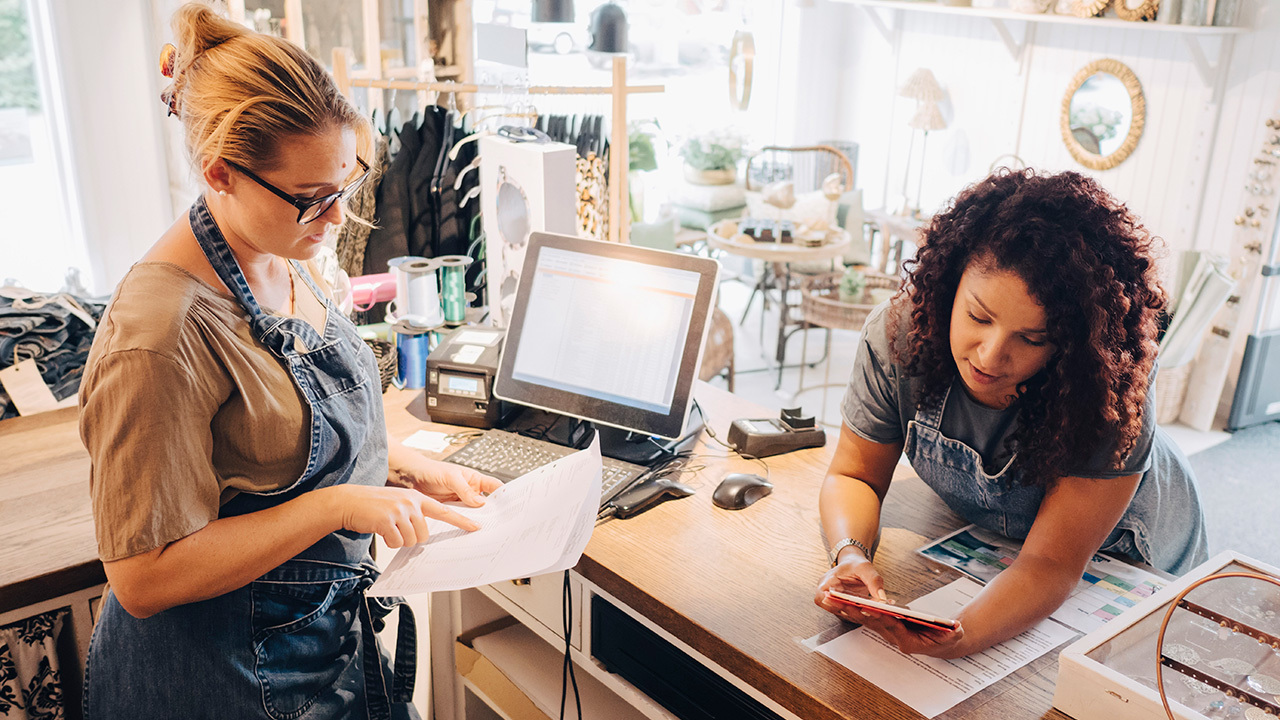 Not so long ago, selling on the Internet required a lot of knowledge and financial resources. Today, your own online store is much more accessible. Would you like to start selling your products online? Or maybe you are already doing it and would like to know what is worth investing in? Be sure to read our article and find out what you should spend your budget on.
The appearance, i.e. the first impression, is the most important
The first impression is the most important – not only in life but also on the web. The user who enters your website after a few seconds decides whether to stay on it. Therefore, it should be clear, neat, and intuitive.
The home page of the online store is the showcase of the entire company. There cannot be any chaotically placed tabs or products on it. All items should be organized according to how customers move around the site.
Limit the purchasing process to 3-4 steps. Ideally, it should be simple and as intuitive as possible. Also, remember about product pages. Pay attention to nice, high-quality photos and interesting descriptions that will show the benefits or possible use of the product.
SSL certificate – take care of data security
An SSL certificate is a protocol whose task is to ensure the security of data transmission on the Internet. SSL encrypts the user's data at the level of his device, and only then sends it to the target website. Sending data in this form makes it difficult for malware or hackers to intercept them.
Websites that use an SSL certificate are marked with a closed padlock symbol. In addition, the addresses of websites using the security are preceded by the prefix https: //, which is evidence of the use of encryption.
Having a certificate has a positive effect on the security of customer data of your store as well as trust in your company. It should also be remembered that Google distinguishes safe websites and alerts about those without security. Sites that do not have an SSL certificate are marked in red.
In addition, if payment cards are one of the payment methods in your store, you must follow the Payment Card Industry Data Security Standard. One of its conditions is the possession of an SSL certificate.
Positioning of the online store
Did you know that 91% of customers make their purchasing decisions based on what they find on Google? That is why it is worth investing in online store positioning from the very beginning. Although it will pay off in the long run, it is the cheapest method of acquiring potential customers in the long run.
Many entrepreneurs, at the beginning of their business operations, do not pay attention to the issues related to the position of the website in Google. However, if you have a budget for this type of investment, it is definitely worth choosing.
What exactly is store positioning? Simply put, it is trying to make sure that the user who enters a given phrase in the search engine finds your website in the first place. This means that your website must be in the top 10 of the search results in the highest position possible.
How to do it? This effect consists of a number of activities, such as SEO or content marketing. Therefore, when deciding on an online store, it is worth using the services of a marketing agency that provides help in obtaining the highest position on Google by the website.
Store adapted to mobile devices
Did you know that as much as 61% of traffic in online stores comes from mobile devices? That is why it is worth ensuring that your store's website is responsive. Having a mobile version of the website is crucial for growing sales and will play an even greater role in the future.
We already do many things on smartphones – we log into the bank, send transfers, watch movies, plan trips, or do shopping. This is the phone we always have with us and we can use it when going by bus or waiting in line at the store.
Currently, a store or any website simply needs to be adapted to mobile devices. This is not so much a requirement as a standard, without which you will lose website traffic, make it difficult for users to browse products, and show that your company is not up to date.
Remember that only a few seconds decide if a user stays on your page. If he browses it on a smartphone and this one is not adapted to mobile devices, he will simply give up shopping that would be tiring and irritating – not enjoyable.
Facebook presence and advertising
Many users who hear about a brand for the first time search for information on social media.
First, he checks the profile on Facebook or Instagram. Low activity or – even worse – no profile on the portal – may make the user decide to buy from competitors. The situation is different in the case of an active fan page, where, before buying, he can check the opinions of other customers and get to know the brand better.
There are more advantages to social media. Thanks to them, you can be in constant contact with your clients. You are able to quickly provide information about new products or promotions. You can reach new fans or convert existing ones into buyers.
Platforms such as Facebook, Instagram or LinkedIn are sometimes the first choice for online store marketing. Facebook offers the broadest and best-targeted user group.
When you decide to advertise, you have a variety of advertising goals and formats to choose from to suit your needs. Thanks to the installation of Facebook Pixel, you can measure the effectiveness of your campaign to the penny and approach the marketing of your online store on Facebook flexibly in terms of time and budget.
How to Create Powerful Social Media Marketing for Musicians by Sound Gems Records.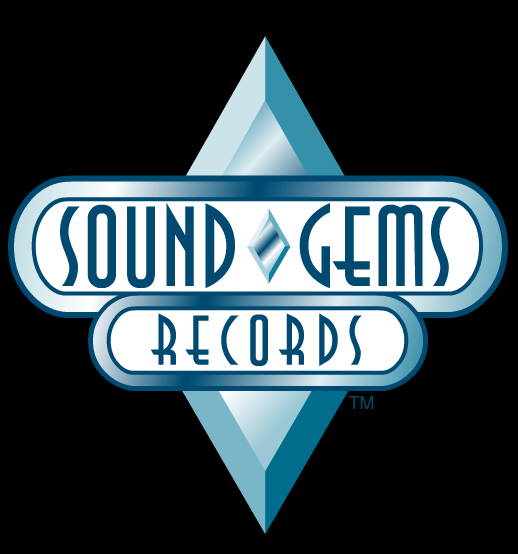 You need to understand the philosophy of social media platforms and learn how to post your content there. The following tips and tricks will let you choose the right content and strategy for the right audience. This way, you will increase your fan base even on the international level to earn more money and be more famous with every passing minute. Read along and start your journey to stardom.
Go for the right audience
You are paying to enhance your reach on the social media platform, and if you don't choose the right age audience and category, you are wasting your valuable resource. Your music might not be for people of all ages. Choosing the right age category will help you increase the number of your fans with the right content.
Location
Always start from the local settings. Always use hashtags and geotags that let the people in the vicinity know about your music. Sharing your feelings with the city and area will always make the people attached to your music.
Music preference
Don't try your luck in all the different genres and get wasted in the eyes of music lovers. The best approach is to stick to a single category, make an impact in the industry and create your name in the specific genre. The best use of social media will also make you focus your campaign on a single category to get maximum results.
Visual presentation
Your music is not the only thing you sell and share with people. Your unique and bold identity is also an integral part of your presence that attracts people to your music. You need to make your virtual presence as impactful as you can on social media platforms. Try hiring professionals and increasing your charisma online to get stunning results with an ever-increasing fan base.
Using each platform the right way
Social media platforms require you to post your content according to the game plan to increase your fans. Once you have decided the type, kind, and category of your content, you can increase the impact of your presence from your local area to national and even international level to be more popular and earn more even from these social media platforms. The way of using the most famous platforms is as follows:
Instagram
The most impact creating social media platform Instagram is a game-changer for celebrities and musicians. The artists who want to create a new buzz and enhance their reach get great benefits from this platform by posting their content with the following methods.
New music release teasers
Create buzz for new work or tours
Professional updates
behind-the-scenes content
Share your personality
Interact with followers
Engage with fans
Facebook
The news feed and event-oriented platform Facebook allows you to post your content with the notification to every person who has liked your page. The notification will help them come to your page and increase your traffic and impact on social media. You can choose the following:
Write a post about upcoming music or event
Provide details regarding your work and content
Post upcoming promotions
Interact with fans
Engage with your fan base
Create content
Get more likes, comments, and shares
Twitter
If you are willing to interact with the fans using words, Twitter is just the thing. You can also show visual content here, but the real game is the tweets or words you post online to share information with the fans.
Retweeting
Tweet media outlets that tag you in posts
Interacting with fans
Type short comments
Notify fans of events
YouTube
You can post your music on YouTube, and it will help you earn money and increase your fan base at the same time by reaching more people. You can create your channel that is a space to store content online that will be available for people from all around the globe. Anyone can open your channel and access all the videos to increase your watch time, following, and earning from this platform.
Upload music videos
Exclusive acoustic
Recording sessions
Behind the scene videos
Clips from events
Your personal videos which you want to share with the fans
Head over to our Tik Tok to learn more about it
Go to our Instagram right now to get more updates
An Instagram Filter Restoring Lebanese Pride During COVID-19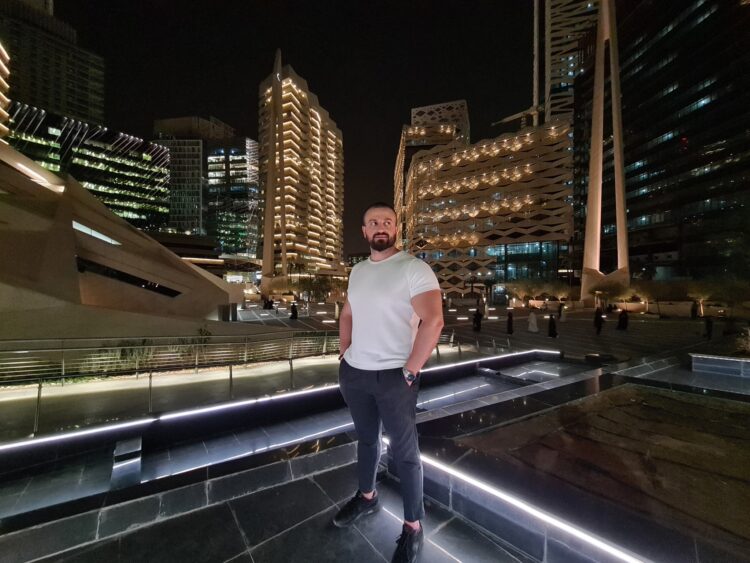 Being patriotic does not imply confronting problems violently; rather, it qualifies one to spread the message of peace and love for one's homeland.
This is the latest "Lebanese and Proud" Instagram filter that has been getting a lot of attention on Instagram.
Sami Mukahhal was born in Lebanon on November 15, 1991, and his Instagram Filter reflects his great pride in his country and its heritage.
The underlying goal of this Instagram Filter was to boost a sense of patriotic fever in the public to restore Lebanon's love. After all, if Instagram has floral filters, why shouldn't this one? He wasn't afraid of the reaction when he launched this filter. As a result, he is now a media sensation and an inspiration to many Lebanese around the world.
If you can't find him reading a book or watching Netflix, look in the garden. He'll be there, drinking his protein shake laughing, and smiling. People would leave comments like "Keep up the great work", "Man, you make us laugh," and more due to his hilarious unprompted humor.
It's a hit! He enjoys doing this for the rest of his life if it meant making people laugh and smile. He lives by "We all smile in the same language." He saw how many people could share their stories using his Instagram Filter, releasing Lebanese pride, and how the atmosphere had improved.
For him, the "Lebanese and Proud" Instagram Filter is more than just a filter; it is a tie that binds him to his roots and his beloved country, Lebanon.
Please visit Sami's Instagram Profile by clicking here @samimukahhal to try out his Lebanese and Proud Instagram Filter.
How to see what you liked on Instagram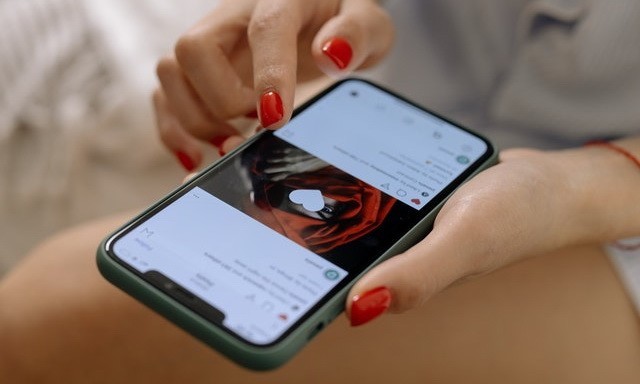 You can view all the photos you liked and maybe forgot on Instagram. Posts liked on Instagram are kept under record. You can see all the posts you like in the Settings section, you can choose the posts you like, unsubscribe, and delete them. For Android and iPhone users, we will explain with pictures how to see all the posts you like on Instagram.
Many Instagram users are wondering, "How to see what you liked on Instagram". When you like a photo or video shared on Instagram, these are recorded under "Posts You Like".
Another curious subject is "How can I see the comments I like on Instagram "and "See my comments on Instagram ". Liked posts can be seen, but comments and like comments on Instagram are not visible. Let's now explain how to see the liked posts on android and iOS with pictures.
Seeing Posts I've liked on Instagram
Open the Instagram app and go to the Profile tab.
Tap the three lines in the upper right corner of the screen and select Settings.
On the page that opens, select the Account option.
Select Posts You Like.
When you select the Posts You Like option, you can see all the photos and videos you like. You can view the post and un-like it by tapping the post. Thus, that post will be deleted from the posts you liked.
In the past, when you liked a post on Instagram, people who followed you could see it, but with the update to Instagram, this event has disappeared. Now no one can see the comments you make and the posts you like. In order for someone to see the posts you like, they need to access your Instagram account.