Do you run an online store? Check what is worth investing in!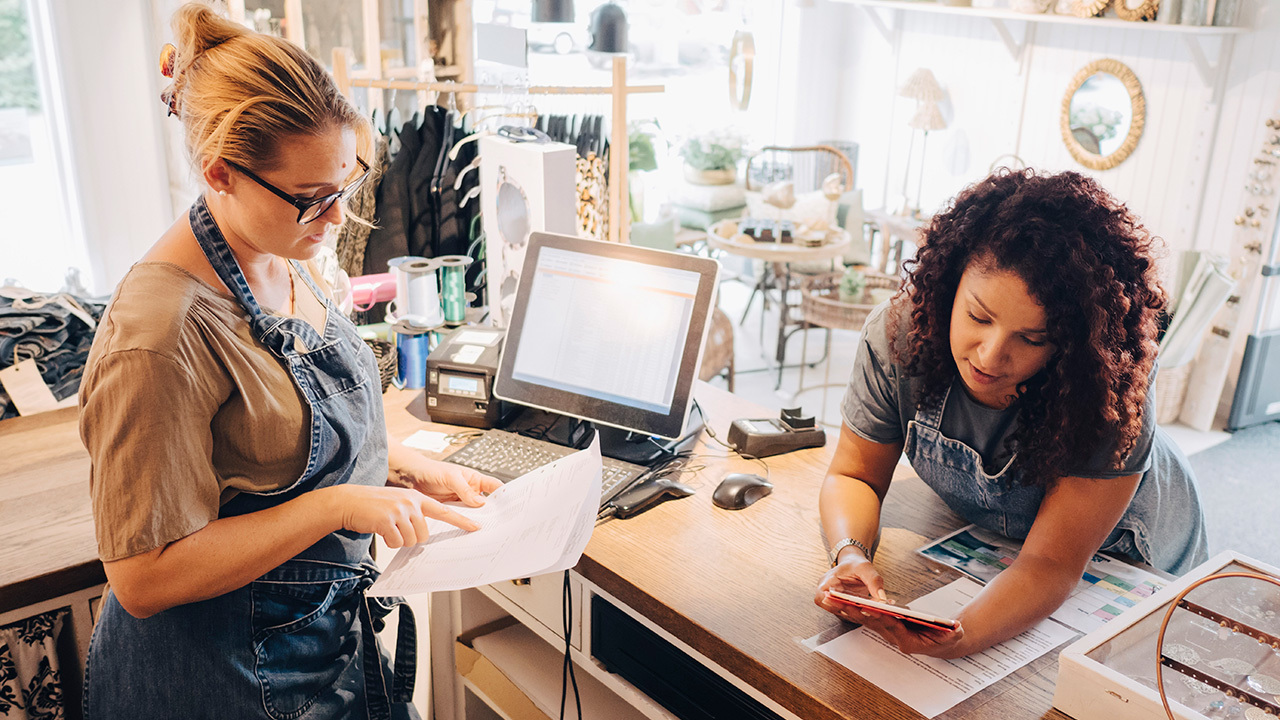 Not so long ago, selling on the Internet required a lot of knowledge and financial resources. Today, your own online store is much more accessible. Would you like to start selling your products online? Or maybe you are already doing it and would like to know what is worth investing in? Be sure to read our article and find out what you should spend your budget on.
The appearance, i.e. the first impression, is the most important
The first impression is the most important – not only in life but also on the web. The user who enters your website after a few seconds decides whether to stay on it. Therefore, it should be clear, neat, and intuitive.
The home page of the online store is the showcase of the entire company. There cannot be any chaotically placed tabs or products on it. All items should be organized according to how customers move around the site.
Limit the purchasing process to 3-4 steps. Ideally, it should be simple and as intuitive as possible. Also, remember about product pages. Pay attention to nice, high-quality photos and interesting descriptions that will show the benefits or possible use of the product.
SSL certificate – take care of data security
An SSL certificate is a protocol whose task is to ensure the security of data transmission on the Internet. SSL encrypts the user's data at the level of his device, and only then sends it to the target website. Sending data in this form makes it difficult for malware or hackers to intercept them.
Websites that use an SSL certificate are marked with a closed padlock symbol. In addition, the addresses of websites using the security are preceded by the prefix https: //, which is evidence of the use of encryption.
Having a certificate has a positive effect on the security of customer data of your store as well as trust in your company. It should also be remembered that Google distinguishes safe websites and alerts about those without security. Sites that do not have an SSL certificate are marked in red.
In addition, if payment cards are one of the payment methods in your store, you must follow the Payment Card Industry Data Security Standard. One of its conditions is the possession of an SSL certificate.
Positioning of the online store
Did you know that 91% of customers make their purchasing decisions based on what they find on Google? That is why it is worth investing in online store positioning from the very beginning. Although it will pay off in the long run, it is the cheapest method of acquiring potential customers in the long run.
Many entrepreneurs, at the beginning of their business operations, do not pay attention to the issues related to the position of the website in Google. However, if you have a budget for this type of investment, it is definitely worth choosing.
What exactly is store positioning? Simply put, it is trying to make sure that the user who enters a given phrase in the search engine finds your website in the first place. This means that your website must be in the top 10 of the search results in the highest position possible.
How to do it? This effect consists of a number of activities, such as SEO or content marketing. Therefore, when deciding on an online store, it is worth using the services of a marketing agency that provides help in obtaining the highest position on Google by the website.
Store adapted to mobile devices
Did you know that as much as 61% of traffic in online stores comes from mobile devices? That is why it is worth ensuring that your store's website is responsive. Having a mobile version of the website is crucial for growing sales and will play an even greater role in the future.
We already do many things on smartphones – we log into the bank, send transfers, watch movies, plan trips, or do shopping. This is the phone we always have with us and we can use it when going by bus or waiting in line at the store.
Currently, a store or any website simply needs to be adapted to mobile devices. This is not so much a requirement as a standard, without which you will lose website traffic, make it difficult for users to browse products, and show that your company is not up to date.
Remember that only a few seconds decide if a user stays on your page. If he browses it on a smartphone and this one is not adapted to mobile devices, he will simply give up shopping that would be tiring and irritating – not enjoyable.
Facebook presence and advertising
Many users who hear about a brand for the first time search for information on social media.
First, he checks the profile on Facebook or Instagram. Low activity or – even worse – no profile on the portal – may make the user decide to buy from competitors. The situation is different in the case of an active fan page, where, before buying, he can check the opinions of other customers and get to know the brand better.
There are more advantages to social media. Thanks to them, you can be in constant contact with your clients. You are able to quickly provide information about new products or promotions. You can reach new fans or convert existing ones into buyers.
Platforms such as Facebook, Instagram or LinkedIn are sometimes the first choice for online store marketing. Facebook offers the broadest and best-targeted user group.
When you decide to advertise, you have a variety of advertising goals and formats to choose from to suit your needs. Thanks to the installation of Facebook Pixel, you can measure the effectiveness of your campaign to the penny and approach the marketing of your online store on Facebook flexibly in terms of time and budget.
If You're Not Using Instagram Hashtags, You Should Be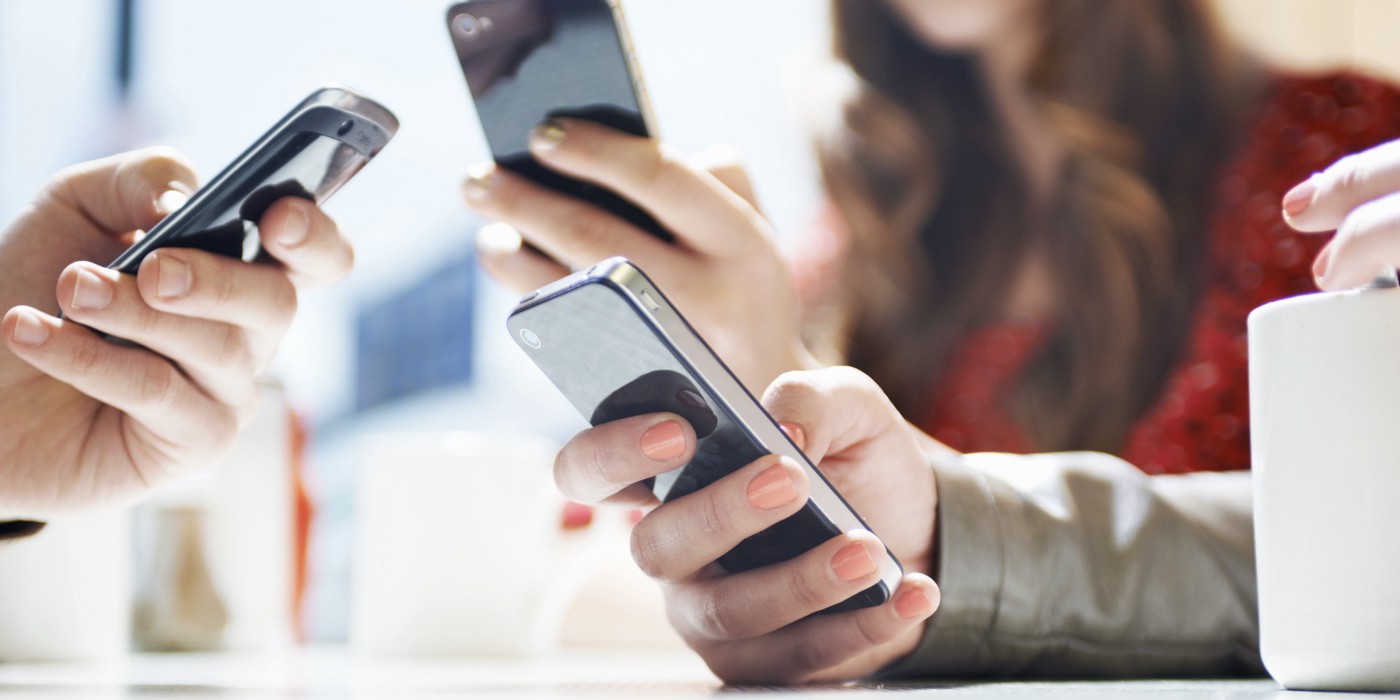 Did you know that Instagram hashtags can make or break your social media marketing strategy? If you use them the right way, you will get more people to see your posts.
Then people will be more interested in the products and services offered by your brand.
However, if Instagram hashtags are misused, you could get penalized by the social media platform's algorithm. Here is all the information about hashtags on Instagram and how to use them successfully to propel your brand.
What Are Instagram Hashtags?
Instagram hashtags combine numbers, letters, and emojis, followed by the hash (#) symbol. For instance, if you scroll through Instagram and see the tag #wanderlust, you will know it is a hashtag.
Hashtags on Instagram are used to categorize the content. It helps your posts become more discoverable. This is because hashtags are also clickable.
Any user on Instagram who clicks on your hashtag or conducts a hashtag search on the platform will be directed to another page. The new page will show them all the posts tagged using the same hashtag.
If you want to find pictures of people who travel the world, all you need to do is conduct a search using #travel. Then all posts that used the hashtag will pop up in one feed.
This way, users can find top posts and discover new people to follow. Alternatively, you can also follow hashtags to see what people post regularly under them.
Hashtags for Instagram are an excellent way to build an online community. You can find people who are motivated to learn about your brand.
If you use stock photos and do not have the best captions, check out this article to help maximize the power of hashtags.
Popular Instagram Hashtags
Social media hashtags are trendy. For example, you can see that some of the top ones on Instagram, like #love, have nearly 2 billion followers. However, the most popular hashtags are not always the most effective for marketing your brand.
Just because a hashtag has several posts and people following it does not mean that it will be the right one for you. Imagine how many people post content using the #love tag.
Every second, you may see 10 new posts added to the hashtag. This would mean that your posts can get lost in the crowd.
Therefore, Instagram always suggests using a combination of niche and popular hashtags. This strategy will help you reach a wider audience.
Types of Social Media Hashtags
If you are a big fan of Instagram over any other platform, you will notice that hashtags are broken into different types. The first ones you have in the group are service or product hashtags.
These are general keywords that businesses use to describe their service or product. For example, a fashion brand may use tags like #dress or #handbags.
Then you have your niche hashtags. These will be more specific to fit your content to the industry you want to target. People tap into niche hashtags using #foodblogger or #travelinfluencer.
If someone wants to discover new recipes to cook for a family dinner, they may follow the #foodblogger tag to see what other people are cooking. This can help someone find inspiration without going through the trouble of following numerous pages for similar content.
Another group of hashtags is seasonal hashtags. This is where you will notice tags that refer to special occasions and holidays. For instance, if you want to add a Halloween post, you can use the #halloween tag to help the post get noticed. Location hashtags are also viral.
These are a great addition to geo-tagging Instagram posts. You can let your followers know which city you are in by using it as a hashtag. Then you have daily hashtags like #mondayblues that you can add to your posts every week.
Finally, you can also use acronyms or emoji hashtags. An acronym hashtag can be #tbt for Throwback Thursday.
Emoji hashtags include emojis on their own without words. You need to use the hash symbol (#) with your favorite emojis in captions, and you are good to go.
How Many Instagram Hashtags to Use?
You can include up to 30 hashtags in a regular Instagram post. Then you can also add another 10 to your Instagram stories. If you have more, your caption or comment may not be posted.
Although using many hashtags seems exciting, you should avoid using too many. There is no "right number" of hashtags that a business should use, but you should avoid crowding your captions with dozens of them.
The most common number of tags on an Instagram post is less than 3. You want to be discovered without spamming every single hashtag on the platform. Do some testing to determine what works best for your posts before choosing the hashtags you need.
How to Find Trending Hashtags?
Unlike other social media platforms like Twitter, Instagram does not publicize its most trending hashtags. However, if you search for a hashtag, you will find many posts using it.
On the same page, you will see a list of other popular hashtags that use similar words. Under each hashtag, you will see how many posts are under it. For example, if you type in #bakery, you will notice that it has millions of posts.
Below that, you will see other hashtags like #bakerylove that only have a few thousand posts. The more you pay attention to your Instagram feed, the faster you will learn how to spot trending hashtags as they become popular.
Avoid jumping on every trend, though. Only use trending hashtags if they benefit your business and are relevant to the content you upload.
Master Instagram Hashtags Today
Now that you know all about Instagram hashtags and how to use them, it is time to create some clever captions. Avoid using too many hashtags, and always ensure that they are relevant to your post.
Even though hashtags help you get discovered, you do not want to misuse them. Otherwise, the platform's algorithm will penalize your page and cause you to lose followers.
If you enjoyed reading this social media marketing guide, check out some of our other posts for more information.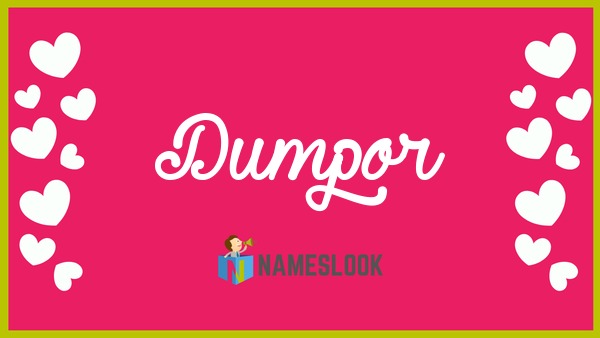 Are you looking for information on dumpor? You have come to the right place! In this blog post, we will provide a step-by-step guide on dumpor
Dumpor
dumpor.com
Free and private Instagram story viewer. You can watch Insta stories, profiles, followers, tagged posts anonymously. Best Instagram viewer and stalker.
Dumpor – Anonymous Instagram Viewer
storiesig.app › dumpor
StoriesIG, also known as Dumpor, helps you view Instagram Stories anonymously. Watch and download photos and videos from Instagram using Dumpor.
Dumpor: Instagram Anonymous Story Viewer [A Complete Guide]
loksewavacancy.com › dumpor
Dumpor: Get Real Instagram Story Viewer in 2022 – Blogili
blogili.com › dumpor
Dumpor Instagram Story Viewer Anonymously – A Complete Guide
www.socialmediamagazine.org › dumpor
Dumpor is a free tool or platform that enables you to view Instagram posts, stories, etc., anonymously. It is regarded as one of the best Instagram Stalker.
5 Best Instagram Story Viewers That Work | by Snoopreport – Medium
medium.com › …
With Dumpor's web tool, you can use any web browser to view public Instagram accounts' stories and posts. You'll be able to see their entire profile …
Top 70 Similar websites like dumpor.com and alternatives
www.sitelike.org › similar › dumpor
Similar sites like dumpor.com … instagram story viewer anonymously – online view profiles, reels, stories ig, followers, tagged posts. best insta viewer and …
12 Apps Like Dumpor – Just Alternative To
www.justalternativeto.com › dumpor
Dumpor helps you search for Instagram profiles, tags, and locations just by writing on a search bar and clicking over the search button to get results.
12 Apps Like Dumpor – Just Alternative To
www.justalternativeto.com › dumpor
Dumpor helps you search for Instagram profiles, tags, and locations just by writing on a search bar and clicking over the search button to get results.
Dumpor – Instagram Story Viewer Anonymously Reels – Trendy Tarzen
www.trendytarzen.com › Featured
Dumpor – Best Instagram Content Viewer Anonymously 2022
techenormous.com › apps › dumpor
Dumpor is a platform that makes it easy to search and download Instagram posts. This app allows you to view the profiles of other users without revealing …
26 best Dumpor.com Alternatives – Xranks
xranks.com › alternative › dumpor
You can watch Insta stories, profiles, followers, tagged posts anonymously. Best Instagram viewer and stalker. Search by tag, profiles or locations. dumpor.com …
dumpor.com Alternatives & Competitors – Sites Like … – SimilarWeb
www.similarweb.com › dumpor.com
dumpor.com top 10 competitors & alternatives. Analyze sites like dumpor.com ranked by keyword and audience similarity for free with one click here.
Dumpor – Best Instagram Story Viewer and Profile Editor Tools in 2022
sparebusiness.com › Digital Marketing › Social Media
Lejla Dumpor Medic (@lejlamed) • Instagram photos and videos
www.instagram.com › lejlamed
Lejla Dumpor Medic. Born and raised in Bosnia Living in Sweden Mom to Zein 2017 and Zara 2021. E ❤. Zara 's profile picture.
What is Igtools, Is it safe to use IG tools?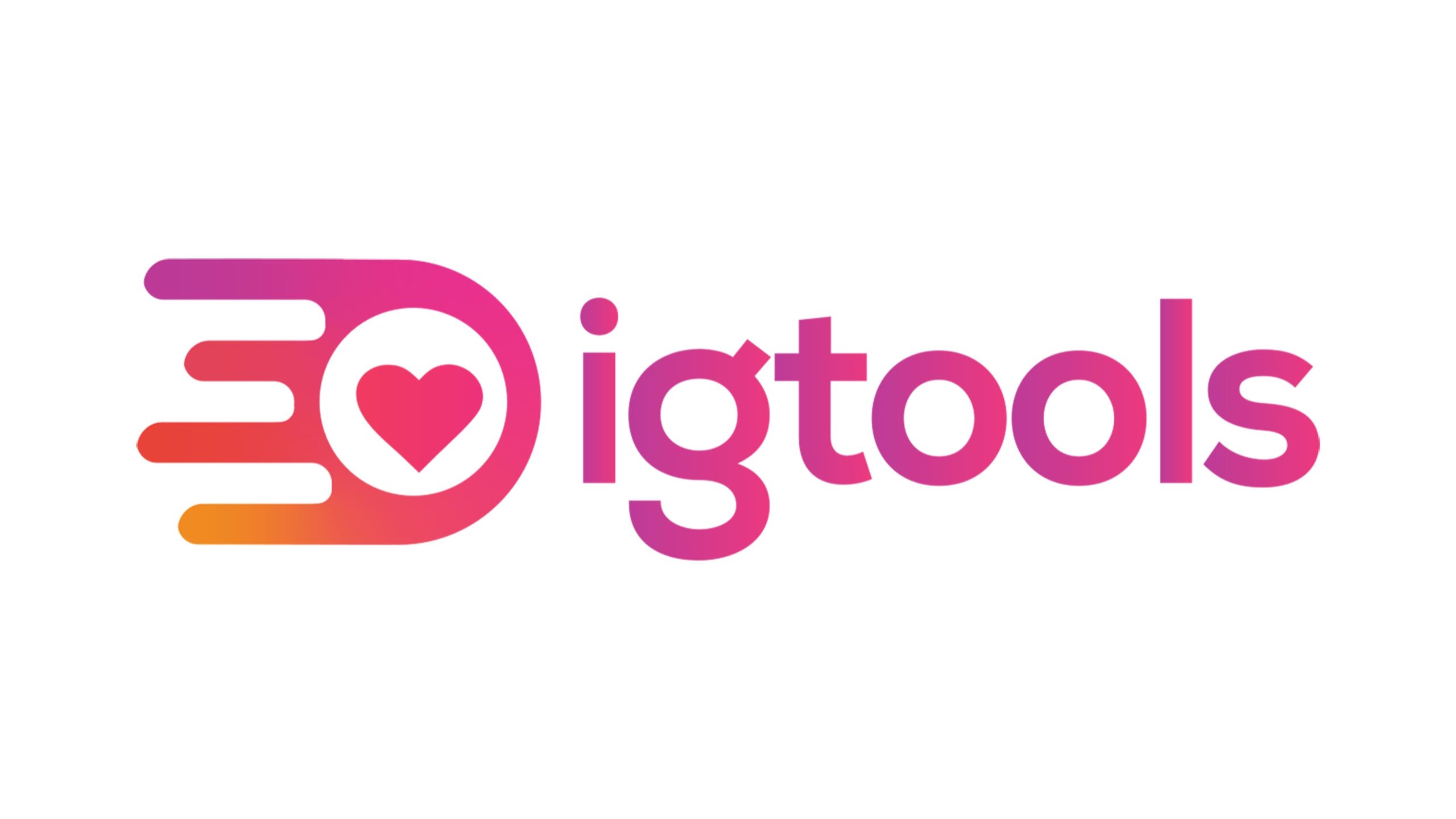 Igtools helps Instagram users increase their following on the social network. There are now a lot of people who have Instagram accounts and everyone wants to be their Instagram account quickly. Sites such as Igtools.net help Instagram users to expand their followers and to see their likes. IG Tools India helps Indian Instagram users.
IGtools delivers fake likes and views directly to your Instagram profile, a service as old as Instagram itself. IG tools stand out from other similar steps in search since it provides those administrations for free.
Instagram Followers Trick
Ig tools provide you with tools like Igtools.net, which will help you upgrade your profile very quickly. Compared to 50k other systems, you can make transactions in your account with peace of mind without any problems if you use the most current infrastructure.
 Instagram Likes Trick
The service of freeing inactive followers' Instagram accounts is available for your favorite account. In this way, you can do this by considering your Instagram needs.
  Instagram Video Views
This tool is for you if your Instagram views are insufficient. With Instagram follower begenapp, you can also get both video views for free. Furthermore, you will be able to learn about where you can buy real Instagram followers.
 Views on Instagram Stories
Getting views in seconds to the stories you share will increase your story's views. Similarly, by sharing an inactive follower's Instagram in your story, you will expose this application to a significantly larger audience.
Igtools 2022
You can get unlimited likes and remarks on your Instagram recordings and pictures with IGtools. Ig tools lets you get unlimited story views, reel likes, and igtv perspectives and preferences. Thanks to its engineer who made this kind of incredible Instagram-like device, this is a free tool for Instagram addicts.
Igtools are tested and examined IG tools for two or three hours. Ig tools will explore the repercussions of those tests in this post: do IG tools treat data as they should, but most importantly, is it secure to use?
Do IGtools work?
While visiting their website, the first thing you notice is that some elements are being updated. This implies that those services are not yet available. It seemed like a good chance to make another Instagram profile (for wellness reasons) and test the rest of the 'working' highlights. Here are the results:
        It works to send video views. There's a limit of 60 perspectives, but we have only been able to add 30.
        If tools have tested it, and it works. To this day we can't figure out why we added 100 perspectives to the story.
        IGTV Views sent: It works. The video in we IGTV channel has 30 perspectives, just like the video sees.
        We couldn't get it to work. We comment under a Vogue Magazine post was arranged 30 preferences after we completed a few CAPTCHA tests. During the next two hours, we received likes.
        The two-choice survey works perfectly when you send poll votes. over latest survey received 100 'yes' votes, and we were notified about it.
How easy was it to use IGtools?
Due to the administrations provided by IGtools being provided for free, seeing notices was inevitable. If you have an AdBlock installed, you must disable it before using their services. Their promotions, however, aren't interfering. IGtools' CAPTCHA tests and periodic mistakes were the most irritating part of using it. It is likely that you will run into errors from time to time for reasons unknown, and you should be prepared to complete a lot of transport/vehicle/junction CAPTCHA tests.
Are IGtools protected to utilize?
Instagram boards and development tools are plentiful, claiming to be able to advance your account. In any case, the inquiry is, "Are the Instagram tools safe?." In any case, contemplating losing your Instagram account can make you both distraught and despondent at once! Therefore, before utilizing any Instagram development or the official tool, it is recommended that you verify everything about it.
Instructions to Install Igtools App on Android
If you are having issues installing these igtools on your Android gadget, then just follow the underneath referenced steps. An instrumentality's establishment procedure makes a point to enable obscure source establishment before proceeding.
Here is the link to download IGtools.
Currently, you will see an introduce button once you click on the downloaded APK document.
Waiting for the establishment cycle to be completed.
You can begin using this application after completing the setup process.
IOS IGtools
People often ask me how they can download IG tools to their iOS or iPhone. I have some bad news for those individuals, as igtools is not currently available for iOS devices.
On the other hand, iOS and iPhone users can unquestionably access the igtools featured on the site.