Mercurial Mouse Tells All About Her Immense Love of Cosplay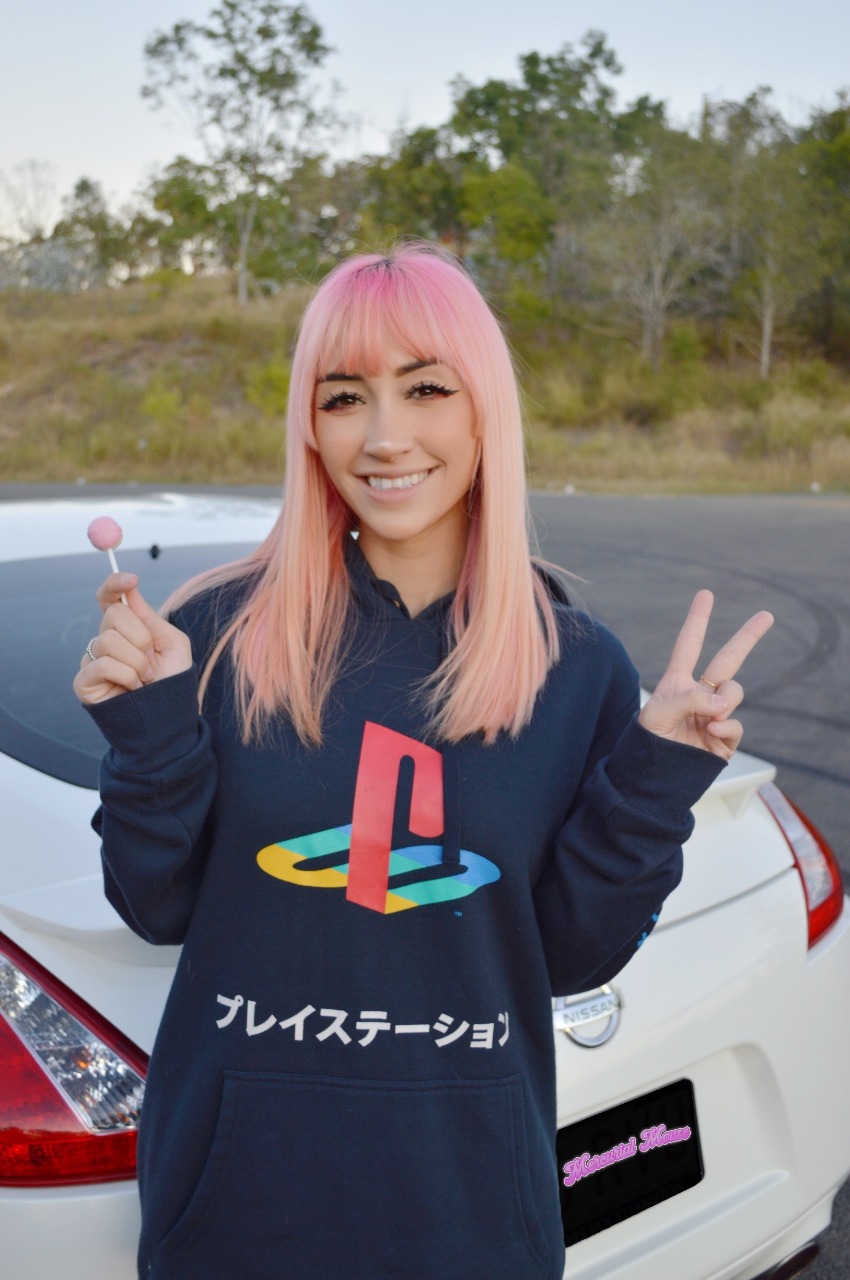 If you're a big online gamer, then you have probably heard of Mercurial Mouse. This young and beautiful gamer has a massive following of close to a million followers on Instagram. She's also got a Twitch channel where she livestreams her playing popular online games like Fortnite. However, she is also incredibly passionate about cosplay, and has been since childhood.
Recently, she shared about her immense love of cosplay. Mercurial Mouse has been cosplaying for more or less her entire life. What originally got her into it was simply dressing up as characters that she admired and looked up to. Even when she was a little girl, she would hound her dad for a pair of panther pants, which he ended up making for her. When she was even younger, she wore an outfit of the purple Teletubbie named Tinky Winky.
While she's quite successful today, this wasn't always the case. Growing up, she didn't have much. That meant if she wanted a cute outfit or costume, she needed to make it. She felt so strongly about the desire to dress up that she ended up making everything she wanted. That's how she got started making all of the extraordinary cosplay outfits she has today.
Mercurial Mouse loves the self-expression aspect of cosplay. For her, it's a way to express yourself while simultaneously funneling your creative energy into something that you deeply enjoy. That's why she loves working on her cosplay and wearing it, too.
One of her most impressive costumes to date is the one of Lady Loki, the female version of the tricker God of Mischief in the Marvel Universe. What was even more stunning was when she showed it off at Australia's CapriCon while a real eagle sat perched on her arm! Everything from the extraordinary jewel in the belt to the armor was designed to look just like the character. This was her first major cosplay debut on the world stage, and it sure did manage to turn a lot of heads.
This is not someone who just expects everyone to love everything she creates. In fact, she is a firm believer in constructive criticism being the way to improve and perfect whatever it is that you are doing. She believes that you can learn as much as you want, but getting a second opinion, in a constructive way, is unparalleled for improving.
All in all, Mercurial Mouse loves making her own costumes and dressing up as beloved characters from games and comics. The love of crafting and designing something that is completely made by you is a highly rewarding feeling, especially when it makes you feel like you have temporarily embodied the essence of that character. Mercurial Mouse is sure to continue making stunning cosplay for a long time to come.
If you're a gamer who loves cosplay, then you will definitely want to check out Mercurial Mouse's Instagram Instagram page or watch her TikToks here.
Desserto, the biodegradable leather made from cactus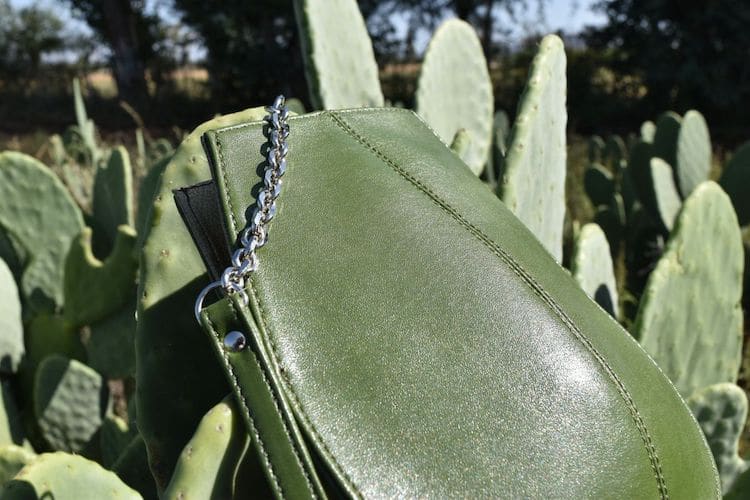 Its two founders, Adrián and Marte, are two Mexicans who set out to solve a very important environmental problem. The fashion industry is one of the most polluting in the world, with serious consequences for animals and water.
After several years working in the fashion and automotive sectors, respectively, Adrián López Velarde and Marte Cázarez made a clear decision. They would "get down to business" to achieve a greener future .
Their experience allowed them to learn about the problem closely: the fashion industry is the second most polluting in the world . Its waste exceeds 100 million tons each year; almost nothing.
Much of this quantity is not biodegradable, as it is composed of different chemical elements, negative for nature. And how to solve this situation, with the high demand for clothing that exists?
Yes, cactus. These two young Mexicans have developed a vegetable leather, made with cactus, under the name of Desserto .
Saving water
In Mexico, this plant is very abundant; in fact, it is so popular that it is one of the national icons. In addition, as they explain in the video , it hardly needs water ; just the opposite of animal leather, which comes largely from cows. And these consume a lot: almost 7,000 liters each year.
If we multiply them by their population, the numbers skyrocket. To these must be added the water used in the processing of leather and other textiles. We keep counting. The fact of the matter is that water is not an unlimited resource , although it may perish.
However, this does not happen with Desserto. Adrián and Marte chose this plant precisely because of its ability to survive with very little quantity .
How is the proccess?
They have a plantation in Zacatecas. There, they cut the mature leaves of the nopal cacti, clean them and crush them. Afterwards, they let them dry in the sun for three days. Then they are ready to be processed and turned into leather fabric. All this, without chemicals , so it is biodegradable.
A "vegan" leather with which they prepare different garments , such as capes, bags, belt and watch straps, shoes, car upholstery and even sofas.
Very soft to the touch and elastic, they ensure that its useful life is at least 10 years. Also, they already sell it in different colors , to personalize it more.
They presented it for the first time a year ago, in Milan. Now they have risen to fame, again, after being classified as one of the three finalist projects in the LVMH Innovation Award 2020 for startups .
Its ambition is not only to change the problem posed by the animal or artificial leather industry – made of plastic – but also to create jobs in an alternative that is still quite incipient.
Other companies that are committed to an ecological leather
However, despite its low current market share, sustainable leather – like sustainable industry in general – is steadily gaining importance. Proof of this are the vegan leather sneakers by No Saints , made with pineapple leaf fibers, the Mylo bags made with mushrooms or the interior of the Porsche Taycan , available in vegan leather. Tesla has also announced its intention to remove animal leather from its vehicles.
The environmental concern leads and accelerate these initiatives. It is still too early to assess whether they convince the public or not, but for now, they are already available to anyone looking for compromised options .
Graphic Tees for Men and Women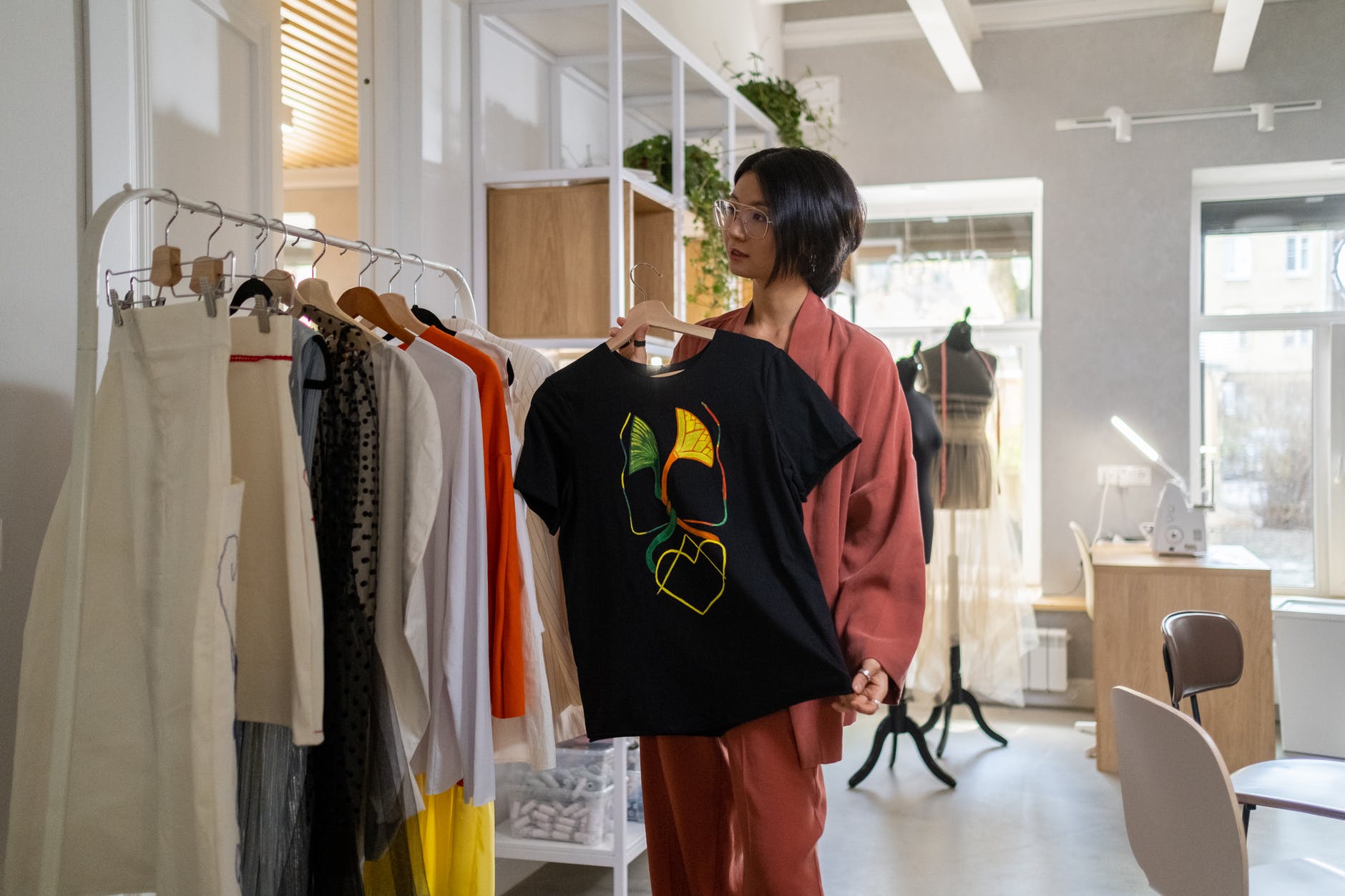 Men and women like to go out with a style with their unique and cool Graphic Tees. T-Shirts have been a part of the latest fashion trends for a long time now. Along with the USA, where fashion is most concentrated, other countries are following the trend as well.
Moreover, if you look around and observe each individual has their sense of style. There are millions of Graphic Tees to choose from and the fashion market is full of them.
How does a T-Shirt define your personality? Well! The answer to that question is not that simple. However, people tend to sync their inner passion with the clothes they wear. Normal and formal clothing is not enough to satisfy their inner selves.
Therefore, graphic T-shirts are their best choice. People have a strange and unique sense of style especially when it comes to graphic t-shirts for men and women. A man is strong-willed and well defined. So, men are most likely to go for a strong abstract art or a publically known strong figure. The trend is most common among teenagers. So, you can find many varieties of graphic t-shirts for teenagers or adults.
The designers are in the league of their own when it comes to designing a T-shirt reflecting a person's personality. One can say that without a burning passion of their own, they cannot design such marvelous graphic t-shirts.
Men are more into the culture than women. Women tend to be more on the lady or soft side. While men prefer something strong and wild to speak for them. You must have seen dancers and cool dudes wearing amazing men's graphic tees. Most of the time they do not say a single word and yet we can hear them clearly by the look of their tees.
Men's graphic tees have overflooded the market with style and passion. A normal guy walking around the street wearing cool tees has a voice of his own.
Similarly, there are so many men's graphic tees to choose from. Once you enter a store full of tees then it is nearly impossible to decide on a single one. Moreover, you are not satisfied with the 10 pieces you have bought already. You want more of it. Most of the time you will come across many tees that have the same voice and an aura you do. How is that possible? Well! The answer is not that simple but it's all about your inner voice. So, the next time you are choosing a tee for yourself then do it with zest.
Graphic Tees Men
The variety in "Graphic Tees men" online is astonishing. Combined with comfort and style, these tees bring out the best in you. Moreover, tees don't need to have something drawn on them all the time. Tees can be elegant as well. So, you can choose a tee with an eye-catching quote or a phrase.
Moreover, the color profile of each individual is different as well. However, most men do love solid colors and the opposite is true for women. But how beautiful the ladies look in solid colors is mind-blowing!
Well! We're men so let's get back to colors, shall we?
Graphic tees men online provide a wide range of solid colors mixed with a unique touch from the designer. Similarly, the passionate of the men go for their unique design. Oh yes! We are talking about the tee you just saw and couldn't find anywhere in town or online. The reason is that they are custom-made. So, you can also order a custom tee for yourself.
Do you like the joker? I love the joker and I know you do too. So, design your joker logo or take a print from the internet. Then have it printed on your custom tee. The next time you go out wearing that Cool men's tee, people are going to stare at you for being so cool.
Top Tips to Take Care of Your Nike Blazers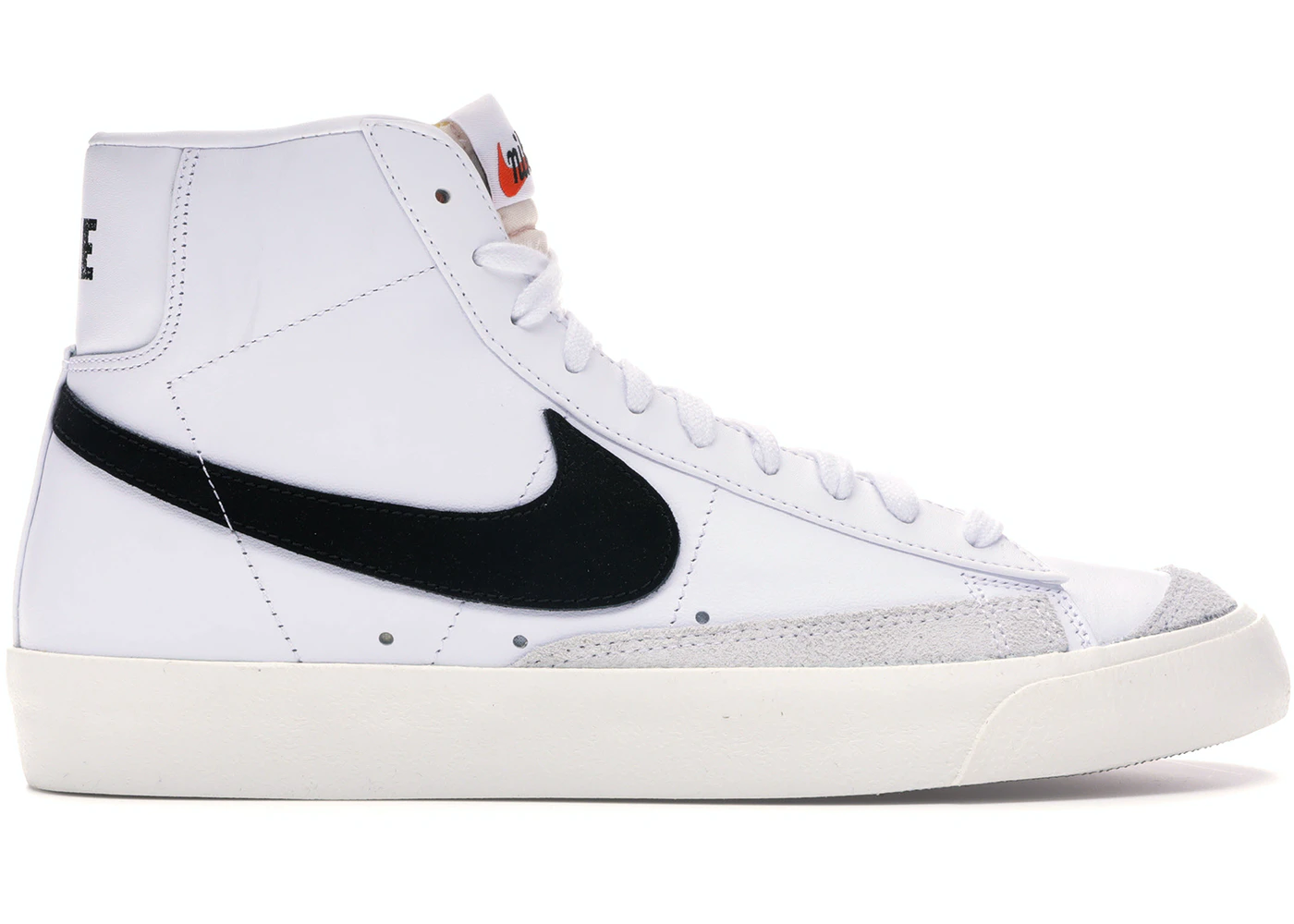 Today we celebrate World Running Day which is held annually on the first Wednesday of June. So we thought this would be the perfect time to share our top tips for looking after your Nike Blazers and prolonging their life! If you're stuck asking when to clean Nike Blazers, how to wash Nike Blazers, how to make your Nike Blazers last longer we have the answers!
1. BE CONSISTENT WITH CLEANING
Leaving your shoes in a dirty state can reduce the quality of the rubber used in the sole and it contributes to a buildup of bacteria that you ultimately take along with you everywhere you go. If you run daily, you'll avoid deep cleaning after every run as your sneakers may not dry in time for your next run. This is why it's important to understand your running routine and schedule in when you'll clean your shoes. We'd suggest your deep cleans occur when you have a rest day and do a proper deep clean to keep them fresh. Our Basic Kit will do just the trick and will work on most running shoe materials. Another way to practice good hygiene with your Nike Blazers is to use our Sneaker Wipes. They'll be perfect for quick spot cleans after a run and will prevent heavy dirt from setting into your shoes. These are particularly handy if you have to jump into your car after a trial run to avoid spreading any dirt or dust.
2. DON'T USE THE WASHING MACHINE
You should never put your Nike Blazers in the washing machine. It drastically reduces the holding capacity of the glue which can cause the shoes to tear apart and may break down the mesh and stitches. This will result in your Nike Blazers either falling apart or a noticeable reduction in support when you run.
3. TAKE CARE OF BAD ODOR
There's nothing worse than smelly shoes! Over time there will be a buildup of bacteria that will start to cause a bad smell. In order to protect your nose and to make sure your feet feel fresh when you run we suggest using our Odor Protector. This solution will eat away at the source of the smell and not just mask the smell. After a run simply spray your inner soles and the inside of your shoes with Odor Protector and leave to dry.
How to Clean Nike Blazer
We got our hands on some worn Nike Blazers to show you the best way to clean them and protect them. We used our Basic Kit which contains our Sneaker Cleaner and Premium Brush to remove stubborn dirt. Then we used our Leather Care to protect and nourish the leather.
Step 1:
Use our Premium Brush to dry brush off any dirt and dust on the sneaker. This will make cleaning easier! Then remove the laces as we will clean them at a later stage.
Step 2:
Since the sneaker comprises of two different materials; suede and leather, we will tackle the sneaker in two parts. First, spray Sneaker Cleaner on the suede areas making sure not to over-saturate the material. Then use our Premium Brush and scrub in one direction to remove the dirt. Over-saturating the suede may damage it, so apply caution here. Once the suede areas are clean, spray Sneaker Cleaner around the leather sections of the upper. Dip the brush into a container of water and start scrubbing in a circular motion. A foam will start to form and the dirt will be removed. Lastly, spray Sneaker Cleaner around the soles of the sneaker and scrub a wet brush with some force.
Step 3:
Wipe the sneaker down with a microfiber towel and set aside to dry.
Step 4:
While your sneakers are drying you can tackle your laces. Cup the laces in the palm of your hand, spray Sneaker Cleaner onto the laces and start scrubbing between your hands. Dip the laces into water and continue to rub together. Ring the water out of the laces and set aside to dry.
Step 5:
Once your sneakers and laces are dry, replace your clean sneakers in preparation to protect them. Apply our Leather Care to a microfiber towel, and lather onto your sneakers. Apply only to the leather sections. And that's how you get your Nike Blazers looking fresh again!