The 6 SEO secrets everyone should know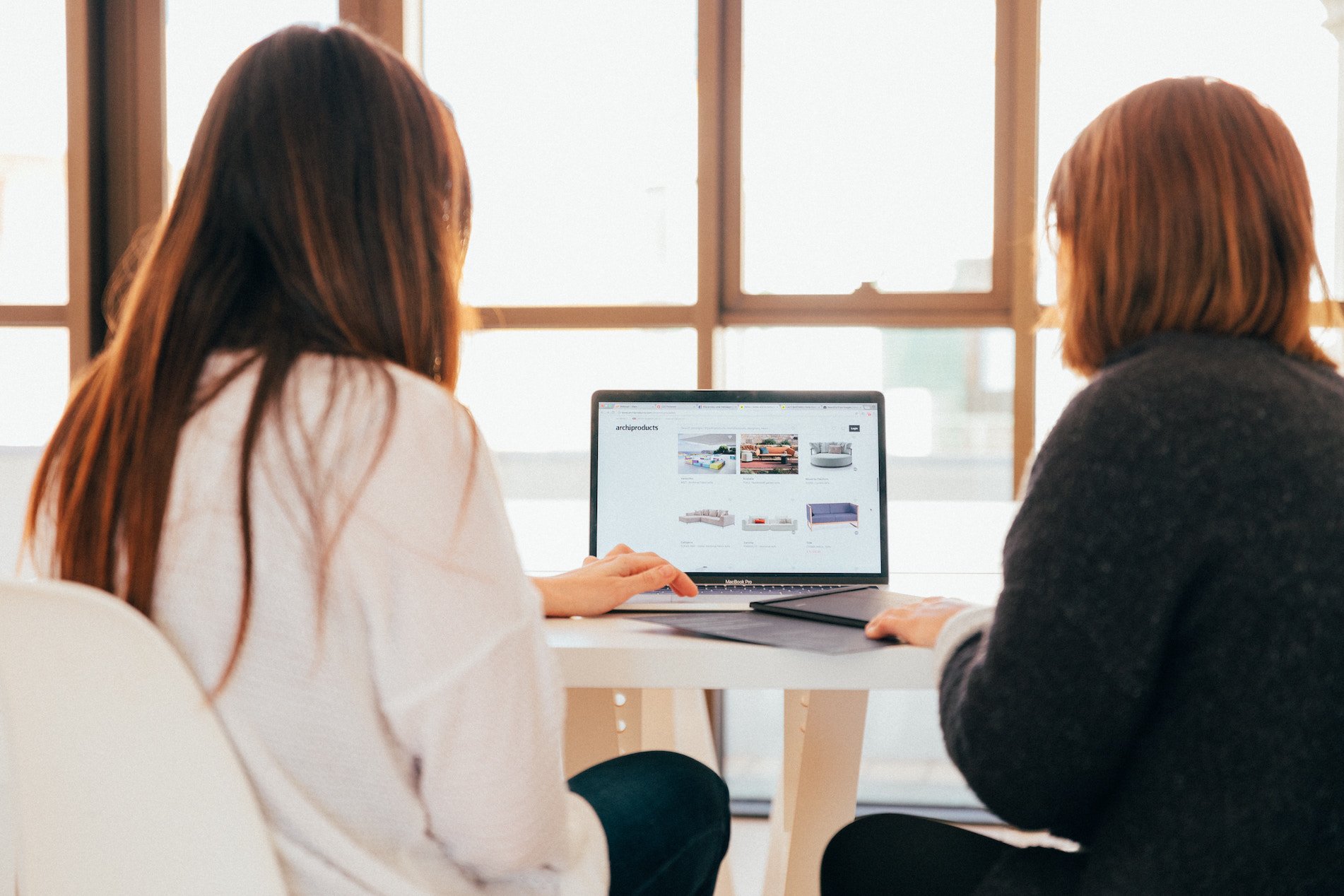 1. Keywords
One of the main points with which you should start when working on the SEO of your website is to find the right terms for your page, which are known as "Keywords". Keywords are phrases or words that define your content. Basically they are the words that search engine users use to find the product, services, and information they want. Some examples could be "The best pizza in New York" or, on the contrary, "Cinemas near me".
This is something very important when it comes to ensuring the optimization of your website in the search engines and thus facilitating access to your potential customers, preventing them from finding your competition before. There are some aspects to consider when selecting keywords. First, it is essential to check the search volume of each keyword; Without adequate search volume, keywords are virtually useless. If nobody consults the search terms you have selected, the traffic of your web page will not increase.
The second thing you have to check is the difficulty of the keyword, that is, how many times your keyword uses your competition on its web pages. We recommend that SMEs start with keywords that are relatively easy to position. When you see that your position improves, you can start using more competitive keywords on your page. Your web page traffic will not increase. The second thing you have to check is the difficulty of the keyword, that is, how many times your keyword uses your competition on its web pages.
We recommend that SMEs start with keywords that are relatively easy to position. When you see that your position improves, you can start using more competitive keywords on your page. Your web page traffic will not increase. The second thing you have to check is the difficulty of the keyword, that is, how many times your keyword uses your competition on its web pages. We recommend that SMEs start with keywords that are relatively easy to position. When you see that your position improves, you can start using more competitive keywords on your page.
2. Content
There are two important factors to consider when writing the content of your website: quality and quantity. A crucial part of SEO is writing very good content on your website. Google algorithms search for important words on specific sites on your website or blog, so sticking to these tips will be a great benefit for you. If we focus on the quantity, it is important to know how much content should be written. The more information you write on each page, the better. We recommend that at least 300 words be written for the main content body of each of your pages, whether they are subpages or if they are product pages or categories. This does not mean that once you have reached the quota of words everything is perfect;
This brings us to the next factor: quality. Quality is needed in many SEO topics, but it is vital that when writing the content is accurate, informative, well structured and brings with it an added value for those who visit your page since this is what it will really call Your attention and interest. If you find that when you write the content you use too many filler words or find it difficult to reach the recommended number of words, you should remember that it is better to have a smaller written piece with better quality than to have information that is invaluable to your potential clients.
As a final point, although not least, when customers visit your page they don't want to read the same information on several pages. To avoid this, all you have to do is create unique content for each of them. It may seem like a lot of work but it will also benefit you when Google crawls your pages. Unique content is key.
3. Keep track of the competition
Keeping track of the competition can help you know how to adapt to ensure your positioning visibility is optimal. This can be done in several ways: find out what keywords, link types and how many they use as well as the quantity and quality of the content they produce. Before doing all this you have to find first, what is your real competition, both locally and online.
Finding what your competition is and looking at their websites will give you an extra advantage over what they are doing well and what you might have to improve. Remember: never copy the website of someone from your competition and much less its content, although it never hurts to use its pages as inspiration to improve yours.
4. Linkable content
The importance of linkable content is vital when it comes to helping people find your website. You can imagine it as a fishing net: the bigger the net, the bigger the fish that you can potentially catch. So, of course, the more links you have, the better your page will be. However, there are some cases in which this could have a negative effect: Google may find bad backlinks and may lower your position, your website and your reputation. The backlinks are any link from another website, such as your partner's blogs or digital magazines, that refer directly to your website or even to your subpages.
The technique is to find the right backlinks that fit your page. Try to get backlinks from pages that are related to the content of your website and that are within a similar sector/industry. If possible, allowing other companies in the same sector to have backlinks on your page can help; A blog can be a good section to have them. Always remember this: the time to collect links is over; Now quality overcomes quantity.
5. Website optimized for mobile devices
In the year 2018, in which more and more people use mobile phones to access the Internet, it is essential that your website is optimized for mobile. For example, if someone is on vacation visiting a city and wants to choose which restaurant to eat in, having a mobile-adapted website allows users to reach your page without any difficulty.
Here you have to take into account: the optimization of the web on mobile devices and the loading time from them. Ensuring that your company has the right access facility will make a difference when potential customers decide between your website and that of your competition.
6. Social networks
Despite its constant use of social networks, knowledge about their optimization (SMO) is usually more limited. Social networks are the perfect example of how a business can build a brand image, achieve optimal customer service, attract new customers and retain current ones, as well as manage customer quality feedback all within the same platform. If you try to create interesting and informative content on social networks you will provide users with great value, and thus reach your customers effectively.
World's 10 Most Expensive Laptops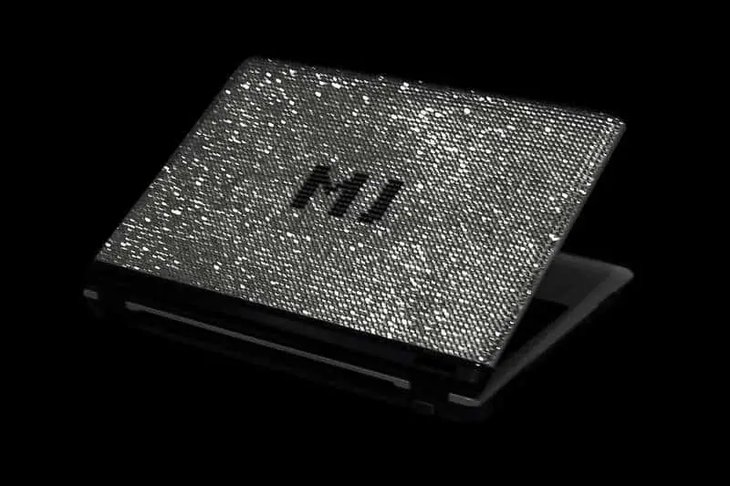 The evolution of technology has surprised humanity. There is no more requirement for an old desktop computer. The most expensive laptops (Gaming Laptops) have taken their place. Technology becomes cheaper when it gets excessive use. But, the applications make a device expensive. If a laptop is high-priced, the first and foremost feature is to ensure security from cyber theft.
The advancement of Artificial Intelligence shows that there will be more and more expensive, smarter, and rugged laptops developed shortly.
A laptop has several features. Everyone may define the expensiveness of laptops differently. One may consider the gold or diamond plating the essential element that makes it expensive. The other may take its power as a critical characteristic. But the price is a vital feature in the perspective of expensiveness.
Let us see the top ten most expensive laptops.
1. MJ's Swarovski & Diamond Studded Notebook
MJ's Swarovski & Diamond Studded Notebook is number 1 as the most expensive laptop in the world. Its price is 3.5 million US Dollars. Now, what makes it costly? Its body is gold and diamond plated. Its colour is black and white. Its other expensive versions include Sony Vaio BlackWood, Asus Lamborghini Platinum Crocodile, ASUS Epic VIP Swarovski, and Acer Ferrari Gold Python. It contains high-priced leather, such as croc or snakeskin, luxury gadgets accessories, and a gold-coloured mouse.
2. Luvaglio: one million dollar laptop
Luvaglio is the world's second most expensive laptop, costing 1 million US Dollars. There are diamonds embedded in the body of this laptop. Its memory is 128 GB and is available in metal as well as wood. It comes with ten years warranty. Its screen is 17", having a self-cleaning feature. The Luvaglio laptop supports fingerprint ignition, thus providing complete security from theft or misuse. It powers on/off from a diamond button. It is a fully customized laptop, i.e., the user can set the design, specs, and material according to his own choice.
3. Tulip EGO Diamond
A Dutch company has specifically designed the Tulip EGO Diamond laptop for those who can afford it. It is worth 355k US Dollars. Its memory is 160 GB, RAM is 2 GB, and the processor is AMD. It is made up of white-colored golden plates of solid palladium and eighty carats diamonds. Even the tulip logo has been made using two square-cut rubies. It is more suitable for a typical user than for a professional because its design is more attractive than its functionality.
4. EGO FOR BENTLEY
EGO is a famous brand that has introduced a car and a laptop matching the vehicle shape. Its cost is 20000 US Dollars. Its manual decoration of white gold and leather cover makes it expensive. Its memory is 160 GB, and the processor is AMD Turion four mobile processor. The company has only issued 250 laptops complementing their car. It is a multi-tasking computer. It contains twelve specific keys shortcuts to various applications, including a webcam, Bluetooth, and WiFi.
5. VOODOO ENVY H171
Voodoo Envy H171 comes in two versions. The cheaper one costs around 4500 USD while the expensive one is worth 8500 US Dollars. It comes with twenty-four designs. The user can choose whatever design he likes. Its memory is 600 GB with three drives, and the processor is Core 2 extreme. It has a 1.3 MP camera, and the hard disk is dual. Its screen is seventeen inches. The company launched its first version in 2007. The tech gurus considered it the most expensive and powerful laptop and objected to its price.
6. MacBook Pro 24 Karat Gold
Apple MacBooks are very expensive all around the world. Now, it introduces MacBook Pro costing 6000 US Dollars. It will not be wrong to say that Apple has showered this laptop with gold.
There is a diamond fixed in its logo. It has become much popular in the tech community. Its memory is 256 GB, and Apple has used a soft touch technique to design it.
7. ROCK XTREME SL8
Rock Xtreme is the 7th most expensive laptop worldwide. It is a gaming laptop and, no doubt, the most powerful one. Its price is 5500 US Dollars in the market. It also has another great feature, making it a single laptop, i.e., its speed is the fastest. You will be curious to know about the processor that makes it so. That is Intel Core 2-Quad. Its memory is 256 GB, and the company is based in the United Kingdom. Unfortunately, Rock Xtreme could not get as much success in the UK as they expected.
8. ALIENWARE AREA 51 M15X
In the ranking of most expensive laptops, ALIENWARE AREA 51 M15X is at 8th rank. Its market price is 5000 US Dollars. Its speed is ultra-fast and looks quite sophisticated. Its memory is 200 GB, and the processor is Intel Core 2 Extreme X9000. It could not get many sales because of its clumsy and massive appearance.
9. LENOVO THINKPAD W700DS
Lenovo Thinkpad W700DS costs 4500 US Dollars. Its performance is high because of its 4GB RAM. It comes with 128 GB memory and Intel Core 3 Extreme QX9300 processor. Its unique feature is its auxiliary screen, i.e., 1st dual display laptop in the whole world. It boots in a short time, say 1 minute or even less. But now, the company has stopped selling it.
10. DELL M6400 LAPTOP
The performance of the Dell M6400 is excellent. It costs 3000 US Dollars. Concerning the price, we can rank it the 10th most expensive laptop around the globe. The tech gurus regard it as the best scalable laptop. Its storage capacity is one TB. The interface used in this laptop is SATA. It is suitable for professional developers, designers, analysts, animators, and engineers.
Muneer Lyati- a Mechanical Engineer in Saudi Arabia, is famous for his research on the automobile industry.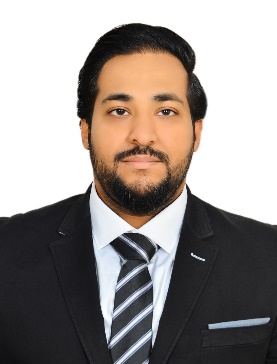 Mecca, Saud Arabia (August 27, 2021): Muneer Majahed Lyati is a brilliant and successful mechanical engineer who assumes a fundamental part in propelling the car business. Because of his mastery in motors and vehicles, the trained specialist has successfully trained freshers.
Muneer Lyati was born on November 16, 1982, in Mecca, a city in Saudi Arabia. He accomplished his Bachelor of Science in Mechanical Engineering in the wake of continuing from Jeddah College of Technology. The vehicle business exceptionally propelled him. He achieved monstrous recognition in his 20s and thrived in the space due to his stunning specialized data, the scope of capacities, and high GPA of 3.86 out of 5.
Muneer has made his name in the automobile industry. He is much famous in the Arabian continent. He received many awards at domestic levels for his achievement. He is known for his achievement in Electric vehicles.
Muneer has consistently been an all-rounder, and even in his school days, he dealt with the extra educational program and studies well together. Being a secretary for the engineering student association, Lyati experienced composing updates, requiring minutes of the association, and introducing them to the individuals.
It further developed his relational abilities, and presently he has excellent order of talking and composing English. He additionally went through a short instructional class in English, which further cleaned his abilities.
Lyati's English courses empowered him to figure out how to talk familiar English and compose articles about electric vehicles in English. His distributed compositions incorporate articles about artificial intelligence and electric vehicle.
Mr. Lyati has significant computer abilities also, as he took courses in his school. These abilities remember working for PowerPoint introductions and utilizing MS-Excel, MS-Word, Mat Lab, Auto Cad, Solid System, SAP framework, and Carriage work.
Muneer Lyati has been able to fulfill his objectives because of his individuality and hard work. He has accumulated a great deal of skill and prepared various understudies throughout his ten years in the field. He respects how data has no age limit and that learning and growing new capacities have no limits. He means to assemble his disconnected store before long, which will be reported on his site, where he will likewise declare his impending advancements.
10 TIPS TO PROTECT YOUR PRIVACY ON THE INTERNET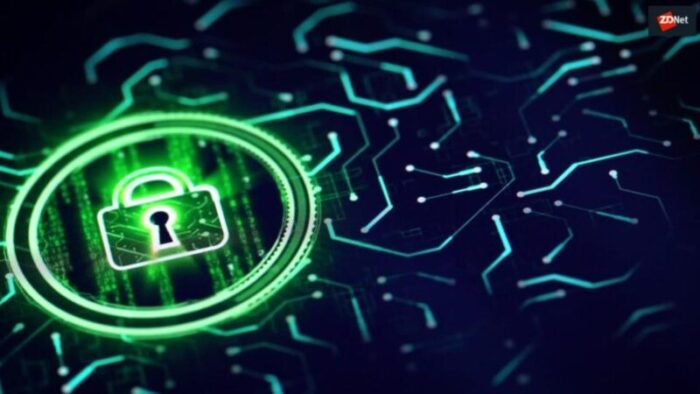 The common thread is data privacy. To do this, from Discover we want to help you surf the web safely with 10 easy-to-follow and important tips to protect your privacy.
Internet Day was celebrated in October 2005 at the initiative of the Association of Internet Users and aims to promote public awareness and the need for those responsible for business and services to collect and process personal information properly.
The Internet gives way to a virtual world through which everything is possible. But this virtual world does not differ much from the terrestrial one in which we live. That is why the initial premise from which we start is "do not do on the internet what you would not do in your real life." With this, we encourage you to follow these 10 tips that will make your life much easier and safer.
1. Take care of your passwords
Your passwords are the key to your online privacy. That is why a good choice can safeguard your accounts from computer thieves.
A good way is to choose a different password, as it can be complex by combining lowercase, capitals, numbers, and symbols, for each online registration (social networks, bank, email …). Yes, it is lazy and it is an effort to have to remember them all. But this way you avoid that if a server goes down, all your accounts are in danger or that any pirate steals them from you.
2. Social networks: the online peephole
Now more than ever the old woman with the net curtain is present at every step we take. Social networks are a peephole for anyone who wants to see where we were last weekend, where we are having dinner or with whom we share our leisure time. To prevent the gossip from coming to your door, don't forget to configure the privacy of your social networks. And remember, be careful with what you post, everything is recorded.
3. Log out
Especially on public computers, at work, or any device for non-personal use. It is very important to log out of all the personal accounts that we use (social networks, email, bank accounts …). It is very common that even if we close the browser, the session is still active, and it opens automatically when the page is accessed again. Think that no one would think to leave the keys in the door of the house.
4. Beware of free Wi-Fi in public places
No one gives anything away. That is why whoever leaves free access to the Wifi network wants to get something in return. While you happily navigate a free sea, believing that you have triumphed because of the data savings that are so scarce at the end of the month, a company will be keeping reports on your internet search preferences. Information is power, and developing user data systems can make a lot of money. Think about who wins here.
5. "I have read and accepted the conditions". Let's be honest: nobody reads
There is nothing more mechanical than accepting the conditions by downloading a mobile application without having read them. Error!. No one would sign a contract in real life without reading it, why online? Although we are normally not at risk, we should not trust 100%. It is not necessary to read everything, but it is advisable to take an overview of what it entails to accept certain conditions of download or use. The information on our phone could be exposed, but once signed we will not be able to claim absolutely anything.
6. Clear the search history periodically.
Something that we are not used to, due to ignorance, absent-mindedness, or laziness, and that although it does not directly harm us, we are giving data about our searches to third parties, tracking everything we have previously searched for.
Disconnect the GPS when you don't use it.
They are small gestures that help keep your privacy, and the GPS can show it in real-time. There are many applications that show where each user is at all times if they have the location of their mobile phone activated. Remember to turn it off when you don't use it if you don't want to have anyone like a sniffer dog sniffing around where you move.
3,2,1 Recording!
Because prevention is better than cure, it does not hurt to control the cameras of the devices that we surround ourselves with every day. The sweet tooth for hackers is the camera on our laptop. There is the possibility of activating it without the user realizing it. This can be prevented with a simple gesture such as putting a sticker, a posit, or a piece of paper with adhesive tape in the viewfinder of the camera.
Being everywhere has a price.
In the era in which we live, it is essential to always be connected, register for all services, and downloaded all apps. But we must know that belonging to all these communities means giving them access to brands so that they register our searches and preferences, in addition to giving them the greenway to send us their offers and promotions. This is not harmful to us, nor a crime to our privacy, but it does not hurt to know what we are exposed to in each site that we access.
Risks of publishing some data on the internet.
Everything we do has consequences, for better or for worse. In the case of online publications, we must be aware that we expose part of our life, although there are those who expose it completely. For this reason, we give you some information that you must assess before publishing if you want to keep your privacy and security.