How to make video marketing work for your SEO strategy?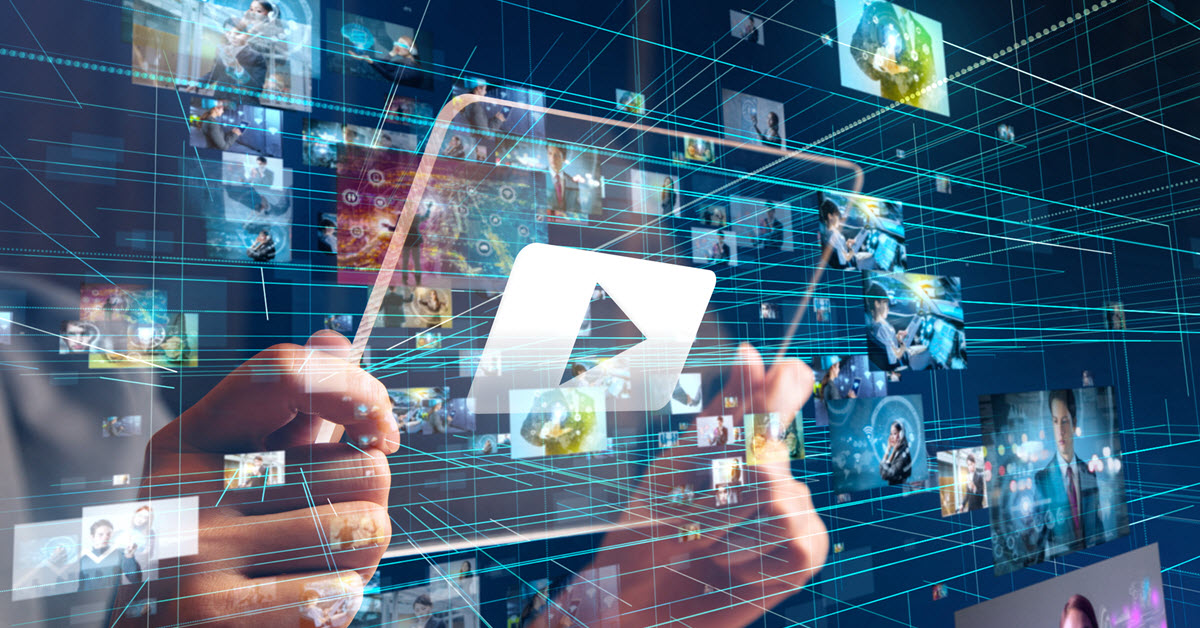 Want to use video marketing to improve your search engine presence? Let's talk. If you're reading this, chances are you already have a strong SEO strategy, backed by comprehensive buyer person profiles, solid keyword research, and a solid content strategy. Perhaps you already have a video marketing strategy. And now you want to learn how to use all this hard work to take Video SEO (VSEO) to the next level.
Use the recommendations in this blog and you'll be well on your way to improving your search ranking with videos.
Why You Should Care About Video SEO in video marketing
First, it's important to explain why you should root your video marketing strategy in SEO best practices.
"If you record it, they will come" could easily replace an old saying that we all know. It's no secret how widespread video has become, but its resources are far from over the top. Video marketing will continue to grow as companies continue to record ROI, especially in the B2B space where there are still many people who are slowly adapting.
Now, think about video marketing and SEO the same way you think about written content and SEO: they're two sides of the same coin. Just like you are optimizing blogs for search, you should optimize your video for search in a similar way. If you neglect VSEO, your videos will be watched less and your ROI will suffer.
Take video SEO to the next level (with real world examples)
Now, without further ado, let's take a look at some of the best techniques for building a solid video SEO strategy.
1. Before recording a video, define a search target that you are targeting and use these terms in your video.
As if you were writing a blog, you should create videos with the interests of your audience in mind. Some SEO experts prefer to plan their content around keywords, but I think it's best to strategize around your keyword-related search objective. It sounds similar because it is, but focusing on your search intent provides you with a higher perspective when planning.
It boils down to how you approach content cure: are you creating content that responds to the needs of your audience?
This does not mean that keywords should not be taken into account. It's still important to have targeted keywords and track their rankings, but first, you need to understand the intent of your search queries to determine which keywords are relevant to your use. When you are about to, do keyword research to identify related search terms and use those terms in your video.
Based on this information, you decide to create an instructional video on how to make ice cream at home using your product using related search terms throughout the video.
Useful for takeout: establish the intentions of your video. Based on that intention, choose one core keyword, a few long-tail keywords, and a few semantic (synonymous) keywords. Add them naturally in your video transcript (don't forget the title and meta description which we'll cover next).

2. Choose a star thumbnail, title and description for your videos.
How many books and films did you miss because the cover didn't capture you? Your video is no exception. The "book cover" of any movie has three main elements that appear in search results: title, description, and thumbnail.
Spend extra time thinking about each element by putting yourself in the shoes of your audience. What do they care about? What prompts them to act?

Google and other search engines use search results interactions and page engagement as an indicator of content value: Are people clicking your link? Do they stay on your site or do they leave immediately? How long do they stay on your site?

As a side note, you probably already have your title before optimizing your video for click-through rate (CTR), but that doesn't mean you can't optimize it. Take a look at your existing videos – which is better from a CTR perspective? Why? Create a hypothesis, test it, and implement it accordingly.
Practical take-away: Spend a few extra minutes creating a video title, meta description, and thumbnail that captures both the key points of your video and your audience's attention.
3. Create a video sitemap for your site.
Just like a regular sitemap or blog sitemap, your videos should be in their own sitemap. This allows search engines like Google to quickly index and index all video content stored on your site. Sitemaps also help search engines better understand the context of your website, post, or – in this case – video, using metadata.

There are two ways to create a video sitemap: manually or with a sitemap generator (or a video sitemap plugin if you are using WordPress). Both options are a bit of a pain, but it's quite a rinse-and-repeat exercise once you've mastered it. If you're new to using sitemaps, or if you're having trouble creating one manually, I suggest using a sitemap generator.

This isn't the easiest recommendation in this post, but it's worth it if you're serious about your SEO strategy.
4. Add video transcripts on your pages.
Earlier, I mentioned that the search engines are sophisticated enough to process and understand the dialogues in the video. With that in mind, it is still best practice to create and place a video transcript on the actual page where your video is hosted. This leaves no room for error when search engines crawl your video.

Some websites put the transcript in a collapsible module, while others turn the video into a text guide. Both options are fine, depending on the context and purpose of the movie.

Now, before you can watch the video at 0.25x speed and transcribe it yourself, most video recording platforms (such as Zoom and GoToWebinar) will automatically transcribe the video.

A brief example: If your video platform doesn't auto-transcribe, you can take advantage of YouTube's free captions feature by following these steps:
Upload your video to YouTube.
Open the YouTube video.
Select "Open Transcription" in the ellipsis menu.
Copy the transcript.
Please check the transcript to be safe!
Now, armed with a full transcript, add a copy to the page where your video is located.

Useful to go: Generate a video transcript by using the native video platform or by taking advantage of YouTube's free subtitles feature. Add a full transcript on the same page as your video using a collapsible text module or turning the transcript into a text guide.

5. Add content to the page outside of the video transcript.
You may have noticed the theme in this post: Video SEO is very similar to traditional SEO.

This means that Google & Co. is always looking for the highest quality content to display to its search engines. One of the best ways to improve quality is to improve the user experience with educational, informative, and unique content.

So be sure to add relevant content to your video page, which means going beyond the transcript (if you're not going to change it as a guide on the page). Consider adding text that outlines what the user can expect from the video, key insights, and frequently asked questions.

Practical take-out: don't just append a transcript. You should add more relevant, high-quality content to increase the chances of both your website and video ranking well.
6. Use schematic markers in all movies.
Schema markup (commonly referred to as structured data) is code that you add in the HTML of your pages to help search engines better understand your page and increase the chances of getting rich features in search engine result pages (SERPs).

Schematic markup comes in all shapes and sizes, but for the video, we'll want to focus on… drum… video blueprint markup.
Google displays information about your videos directly on the results page, including title, thumbnail, length, video description, and publication date. These additional details make your result stand out more, thereby increasing the likelihood that searchers will click on it.
To use Google Extended Snippets, you need to embed the videos on your own site. This ties in with the video sitemap recommendation above. Some sites choose to host their videos directly to YouTube, which is fine; however, the tradeoff is fewer site visitors. Consider your video marketing goals to determine the right approach.
Side note: If your site is hosted on WordPress, the Yoast SEO plugin has a workaround for YouTube-hosted videos, but it is still recommended to host the videos on your own website.
7. Add chapter to your video marketing as appropriate.
Some video hosting platforms allow you to add chapters or timestamps to your videos. They work the same way you create chapters in a book, article, or really any content for that matter. Adding chapters to videos not only helps from an SEO point of view (search engines can show the search engine the most relevant chapter), but it's also a great way to improve the user experience.
How you add chapters will depend on where you store your videos. At SmartBug, we use a popular platform called Vidyard, although most major video hosting platforms have a split/timestamp feature available.

Useful to go: Break your video into chapters or timestamps using the video transcript outline as a guide. Do not make chapters too detailed or too high level; try to find the right mix that makes sense for your audience.
Keep an eye out for the VSEO award in video marketing
As mentioned above, it is very important to keep an eye on the reward: constantly ask yourself why you are implementing a video (SEO) strategy. By always keeping your North Star – your business goals in mind – you will ensure that your video efforts are rewarded in a measurable way that will bring you a measurable return on investment.

When you write a blog, do a webinar or launch a new product, do you create a website and then name it a day? I hope not. The same should apply to your video SEO efforts. In addition to the techniques described in this blog, be sure to include other media to promote your videos such as social networking, email, and sales.

Finally, don't rest on your laurels. So your videos attract organic traffic, leads, and customers? Fantastic. Delve into the "why" and "how" and then use what you've learned to continuously optimize your existing movies and apply that knowledge to your future movies.

Are you ready to hyper-accelerate your video marketing strategy? From preparing your video strategy to the technical implementation of VSEO, we do it all. When you're ready, let's talk about your video strategy, goals, and how we can help you.
How To Make Your Business More Environment Friendly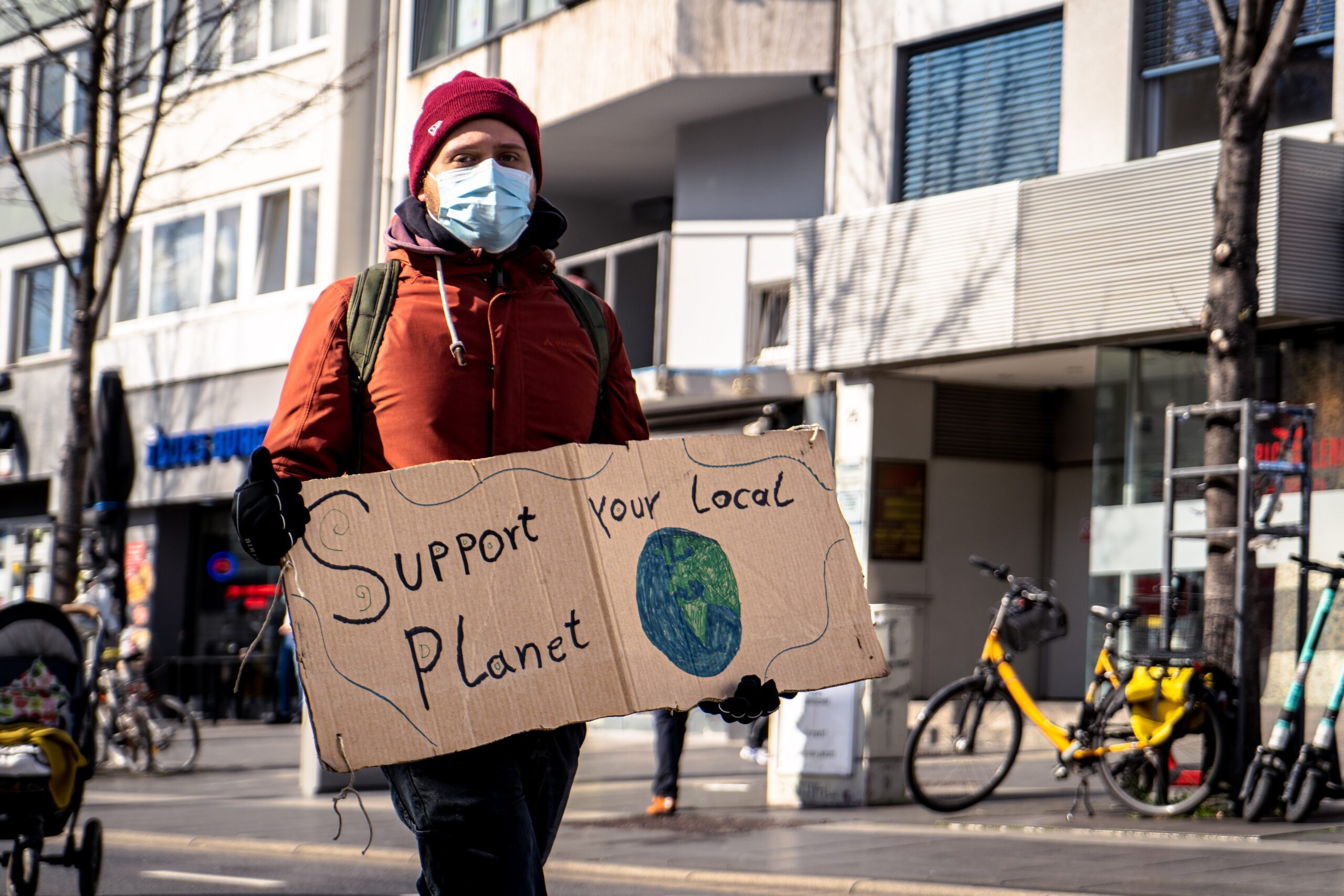 More and more businesses are becoming environmentally friendly. There are many reasons for this: consumers are demanding it, it's the right thing to do, and it can save business money in the long run. If you're thinking about making your business more eco-friendly, but don't know where to start, don't worry! We're here to help. In this blog post, we will discuss some of the ways that you can make your business more environmentally friendly.
Why making your business environment friendly is important?
There are a number of reasons why making your business more environmentally friendly is important. First and foremost, it's the right thing to do. We all have a responsibility to take care of our planet, and businesses are no exception. Whether we choose to combat climate change through using compostable packaging or by supporting renewable energy initiatives, businesses have a role to play. Another reason why making your business more environmentally friendly is important is that consumers are increasingly demanding it. In fact, according to a recent study, 66% of consumers said they would pay more for products and services from companies that are committed to being sustainable and environmentally friendly. Additionally, consumers are increasingly interested in purchasing products and services from companies that are eco-friendly. By making your business more environmentally friendly, you'll be able to tap into this growing market. Finally, going green can save your business money in the long run. Energy-efficient practices can help reduce your utility bills, while recycling and other waste reduction strategies can save on disposal costs.
Consider packaging
One of the first places to start when making your business more environmentally friendly is to consider your packaging. If you're not using sustainable or compostable packaging, now is the time to make a change. There are a number of sustainable packaging options available, so you'll be able to find something that works for your business. You can also talk to your packaging supplier about ways to make your packaging more sustainable. The packaging choice you make will depend on a number of factors, including the type of product you sell, your budget, and your business's sustainability goals.
Choose greener partners
Another way to make your business more eco-friendly is to choose greener partners. When you're selecting vendors, look for those that have sustainable practices in place. For example, you may want to choose a vendor that uses recycled materials or one that offsets its carbon emissions. You can also look for green certifications when choosing a partner. Generally speaking, the more sustainable the practices of your partners are, the easier it will be for you to reach your sustainability goals.
Make energy efficiency a priority
Making your business more energy-efficient is another great way to go green. There are a number of ways to make your business more energy-efficient, including using energy-efficient lighting, investing in energy-efficient appliances, and using green power. You can also encourage your employees to be more energy-efficient by implementing an energy-efficiency policy. Making your business more energy-efficient can save you money on your utility bills and help reduce your carbon footprint.
Reduce energy consumption
One of the best ways to make your business more environmentally friendly is to reduce your energy consumption. There are a number of ways that you can do this, such as installing energy-efficient lighting or investing in solar panels. You can also talk to your utility company about ways to save energy. Business energy consumption can have a significant impact on the environment, so it's important to do what you can to reduce it. Not only will this be a good thing for our planet, but it will also help you save more money in the long run.
Support renewable energy initiatives
Another way to make your business more eco-friendly is to support renewable energy. You can do this by investing in renewable energy credits or by purchasing green power from your utility company. You can also install solar panels or wind turbines on your property. Furthermore, you can encourage your employees to carpool or take public transportation to work. To make sure they really try to do so, you can offer certain incentives or rewards for doing so. In addition, you can always find a way to support protecting our planet through your community.
Stick to the three "R's"
Finally, one of the simplest ways to make your business more environmentally friendly is to stick to the three "R's": reduce, reuse, and recycle. Reducing the amount of waste you produce is one of the best things you can do for the environment. You can also reuse items whenever possible and recycle anything that can't be reused. It is important to remember that recycling should be seen as a last resort, so try to reduce and reuse before you recycle.
Finally, try to go digital as much as possible
One of the best ways to make your business more environmentally friendly is to go digital as much as possible. This means using less paper and fewer resources. You can do this by sending invoices and other documents electronically, storing files electronically, and using paperless office supplies. Additionally, you can encourage your employees to work remotely whenever possible. Not only is this good for the environment, but it can also help improve your bottom line. With the technology available today, there's really no excuse not to go digital. One of the biggest advantages of going digital is that you can almost completely reduce using paper. Using fewer resources is not only good for the environment but also helps you save money. 
Constantly organize seminars and conventions that tackle environmental topics
Aside from the tips above, another great way to make your business more environmentally friendly is to constantly organize seminars and conventions that tackle environmental topics. This will not only raise awareness about environmental issues but can also help educate people on what they can do to help. You can also partner with other businesses or organizations that are working toward similar goals. By working together, you can make a bigger impact and really help make a difference.
Making your business more environmentally friendly is not only good for the planet but can also be good for your bottom line. There are a number of ways that you can make your business more energy-efficient and reduce your carbon footprint. Additionally, you can support renewable energy initiatives and recycle as much as possible. Finally, try to go digital as much as possible to reduce your paper usage. If you implement some or all of these tips, you'll be well on your way to making your business more eco-friendly.
Why You Should Consider Trading Litecoin In Australia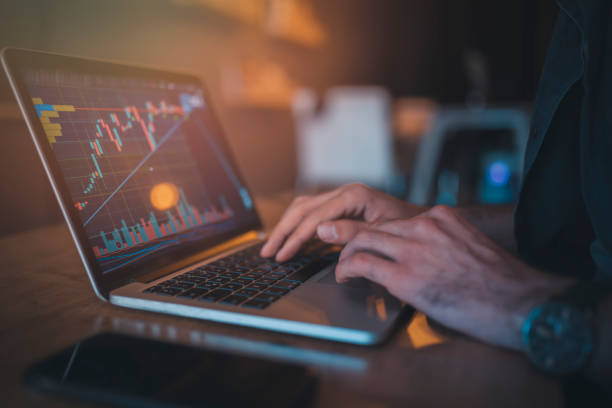 Cryptocurrency is at an all-time high right now. There are a ton of new coins coming online every day, and the value of Bitcoin is rising like never before. In this article, we're going to talk about why you should consider trading in Litecoin instead of just keeping it as a savings account. The value of other cryptocurrencies has skyrocketed over the last year, putting them within reach for more and more people. However, not everyone can have access to them. With that in mind, here are some reasons why you should consider trading in Litecoin Cryptocurrency in Australia:
It's A Solid Medium of Exchange
Litecoin is a cryptocurrency that is designed to be used as a circulated medium of exchange. Because of this, Litecoin is a popular choice for merchants. This is because they can use it to accept payments without having to worry about chargebacks and fraud concerns. Merchants can also use Litecoin to hedge against volatility and increase their profit margins. There's a ton of interest in this cryptocurrency, so it's worth exploring. This is because it's a safe, cheap, and easy way to trade cryptocurrencies. If you want to get into trading cryptocurrencies, but don't want to deal with the complexities of trading on an exchange, then you should consider Litecoin trading in Australia.
It Has Very Low Fees
Litecoin has very low fees for both buying and selling. This means that it's a great choice for both merchants and investors. It's also worth noting that Litecoin's fees are very low. This means that you could make a profitable trade. This could be a great way to get into trading cryptocurrencies.
It Can Be Mined In Safer Locations
Litecoin has been designed to be mined in more secure locations. This means that you can trade in Litecoin in a more secure way. If you're looking for a cryptocurrency that is more stable than Bitcoin but doesn't have to worry about miners shutting it down, then you should consider Litecoin trading in Australia.
It Has Anonymity Features
Litecoin has anonymity features. This means that you make a payment, and the recipient doesn't need to know who you are. This could be a huge advantage for a lot of people. If you don't want anyone to know what you're doing with cryptocurrencies, then you should consider trading in Litecoin.
You Could Make A Profitable Trade-In The Future
Litecoin is a great choice for investors. This is because it has a very low price, and it's easy to mine. This means that it's likely to become decentralized in the future. The price of Litecoin is likely to rise when this happens. This means that you could make a profitable trade in the future with Litecoin.
Conclusion
Litecoin is a great cryptocurrency to get into trading. It has low fees, and it can be mined in more secure locations. This means that you'll be more secure when trading in Litecoin. It also has faster confirmations, faster confirmations, and faster confirmations. It's also likely to become decentralized in the future and has anonymity features. This means that you'll be able to make a profitable trade in the future, and it has a solid medium of exchange features.
Netflix's Bridgerton Season 2 
Diamond Jewelry Extravaganza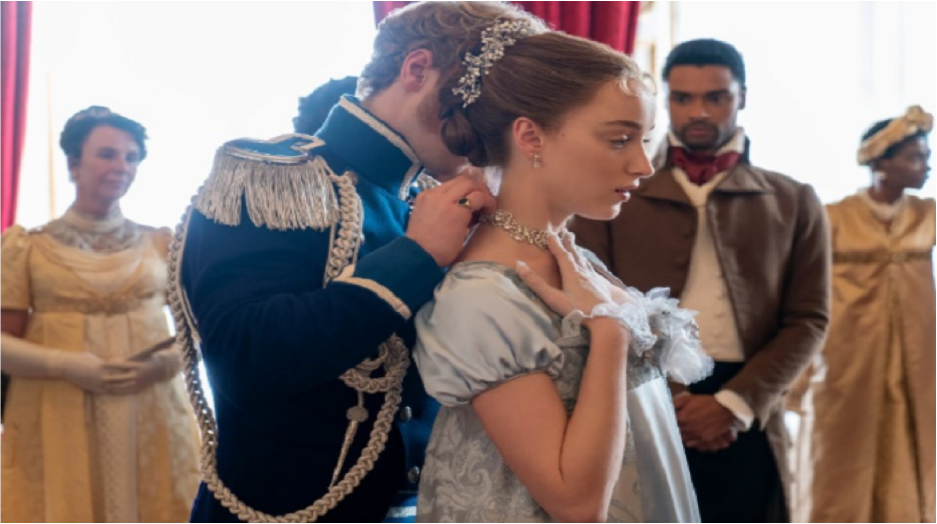 Much has been made of fashion in the highly anticipated second season of Bridgerton, which aired on March 25th, 2022. Ellen Mirojnick, the costume designer, has truly outdone herself with intricate and opulent gowns for early 19th century English aristocrats. 
Such are the costumes, in fact, that they are arguably on equal footing with fellow Netflix hits, Downton Abbey and Reign. But Mirojnick's jewelry choices were arguably the aesthetic highlight of this show, with lavish gems and diamonds adorning and making social statements about the characters.
There was a stir surrounding authenticity of a jewel in Season 2, which today might be called "Rubygate." Lord Jack Featherton's mines were found to be empty, and a ruby necklace he gifted turned out to be a counterfeit. This embarrassing blunder permanently altered his wedding plans. It would be difficult to recover from a scandal like that even today.
This begs the question about how people in those days knew details about their gemstones. Would they have been able to differentiate between real diamonds and artificial costume jewelry or something like Moissanite? Assuming their stones were genuine, how would any family even know if their family jewels were of the highest quality?
In those days, jewelers would have their own personal methods for surmising what they viewed as quality. This was a time before the Gemological Institute of America (GIA) 4Cs, which is now a universal standard for grading. 
But despite having a standard today, the same problem with subjectivity actually persists. Just as with 19th century England, gemologists still evaluate gemstones by eye—something that's quite undependable. 
Opinions often differ among various laboratories that issue certificates. Even GIA itself uses the same old-fashioned inspection method by which it issues certificates.
As of 2021, however, a new technology finally solved this problem. Sarine Technologies is an Israeli high-tech responsible for systems used by diamond producers around the world. 
Its engineers designed special scanners that use machine learning software. These devices operate 3D image sensors to precisely analyze gemstone qualities on a level impossible to achieve with the human eye. The result is high precision 4Cs grading and certification, and this scientific advance is great news for modern diamond shoppers. 
It's always a smart idea to get a second opinion on any grading advertised in a store. According to Keith Ericsson, owner of Shimmers, a Houston jewelry boutique, there are all sorts of reasons to question certificates on stones. 
"All of our pieces are certified, but the associations and authorities that issue these have in all honesty been controversial. In at least one case I know if they would actually grade stones higher as incentive to buy more certifications. That's nuts."
Ericsson was probably referring to a European authority accused of ethics violations. But some people might be shocked to learn that even the GIA itself has been the subject of no small amount of controversy.
According to Rapaport, a leading diamond industry resource, clients were accused of bribing the organization in exchange for better ratings on stones. "GIA does not provide full disclosure of what happened — they do not straightforwardly admit that any employees have been caught taking bribes."
It wouldn't be fair to suggest that this is an overall bad organization. But reports from the GIA, AGS and EGI are subject to error, where Sarine's eGrading is not. Machines tell the truth down to every last detail. This is why this service is so revolutionary. Diamond shoppers should always request that jewelers get an eGrading report for verification.
Fans of the Netflix series would undoubtedly be interested in knowing appraisal values of real jewels used on Bridgerton. That would require a visit to Sarine's labs for analysis. But would owners of the jewels really want to know if they paid too much? 
Either way, if the pieces go up for auction at Sotheby's someday, chances are that any buyer would carefully vet such an investment by performing an electronic grading.
While Sarine's technology will be invaluable to modern day jewelry shoppers, it might prove scandalous to real-life Bridgertons of the day. What if Lady Danbury's necklace had lots of inclusions and a poor clarity rating? It would all be rather unimaginable how she might react.
On the other hand, after that whole ruby fiasco, maybe characters really would be better served by making sure something like that never happens again; at least within the same season.