What happens when the coronavirus enters your body? Why we react so differently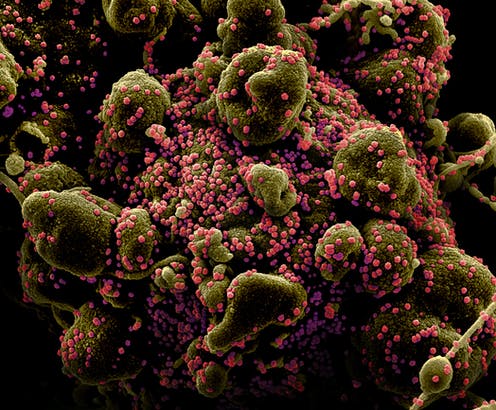 The immune system protects us, but in the most serious cases of coronavirus it seems to be overreacting and counterproductive, as it happens in other diseases
From the cases that go unnoticed because they do not give symptoms until death: the range of reactions caused by SARS-CoV-2 is wide and perplexing. Why does the same infection have such disparate effects? If statistics tell us anything, it is that age has a lot to do with it. In the first decades of life, there are hardly any complications, although some specific cases are difficult to explain. On the other hand, as the years of the patient's increase, hospital admissions, cases in the ICU and deaths multiply.
Can everything be explained by the existence of previous pathologies? Hypertension, diabetes and cardiovascular diseases have been identified as risk factors, but there is a more basic question: what does the immune system do when attacked by an external enemy. In the face of an unknown virus, an innate response occurs, and, later, when our defenses already recognize the pathogen, the adaptive response arrives, which acts specifically against that threat. However, something seems to be failing in the most serious patients of this new coronavirus in this second phase: an exaggerated response that ends up causing damage to the body and does not prevent the virus from multiplying.
Be very careful with the Covid-19 if you already suffer from these diseases
The SARS-CoV-2 coronavirus causes more serious cases and deaths in people suffering from other pathologies, but the mechanisms by which it occurs are unclear
"It is striking that there is a lot of heterogeneity in the clinic of this virus, and this may be related to a wide variety of immune responses, some are more effective and neutralize the virus, and others lead to the disease, " José Manuel told Teknautas Bautista, a molecular biologist from the Complutense University of Madrid, "but we really still know very little, each virus can behave differently even if there are common characteristics among those of the same family."
"Viruses behave differently in each individual and challenge their immune system, " explains virologist Raúl Ortiz de Lejarazu, former director of the National Flu Center in Valladolid. "What happens in each body has to do with individual factors that we do not know well, we know in the flu and in other diseases already studied, but not in this coronavirus," he admits.
As an example of the heterogeneity in the response to viruses, this expert gives an example he knows well: " In the 2009 influenza A pandemic, it was soon seen that the obese reacted worse, among this group there were many more people who fell ill with seriously because they had a different inflammatory profile than people with normal weight. "
How the immune system reacts
At the beginning of an infection, the innate response occurs — it is called that because it is common to all people against a pathogenic microorganism, even if we have not been exposed before. This works "by a very primary system: I know you or I don't know you, you are strange or you are not ." If we do not recognize it, a series of mechanisms are set in motion, for example, we secrete proteins called interferons and cytokines. "If this occurs normally, the result is a good physiological response that tends to heal the individual," explains the expert.
The next step is the adaptive response. "It is a response adapted to the new pathogen as if the tailor had already taken the measurements and made the right suit against the aggression, " he says. That is why, in almost any infection, antibodies (substances to combat it) are generated from day 12 or 13, which makes the primary and innate response more effective.
However, severe cases of coronavirus appear to be related to an exaggerated response by the immune system, which experts call a "cytokine storm." This term was coined around 15 years ago when serious cases of avian influenza in Asia were being investigated. People who reacted badly and died had secreted many inflammatory cytokines, that is, a type of protein that generates inflammatory phenomena indiscriminately in the lung and other organs. Instead of collaborating with each other, they " generated friendly fire damage ".
Ortiz de Lejarazu's research group observed that the same was true in severe cases of influenza A, according to articles they published in 2011 and 2012. That cytokine storm also happens again in severe Covid-19 cases. " Our immune system, in the effort to eliminate the virus, damages cells and organs. The end result is that it does not control the virus, which continues to multiply, "he says.
In very different diseases, it also occurs. Bautista knows the case of cerebral malaria thoroughly. "There are many people who become infected in Africa, but only a specific population group dies, children who react aggressively with their immune response. All this is very similar to what is being described ", he points out.
Does exposure influence gravity?
Other external factors do not influence the fact that a patient reaches this serious situation, such as having been in greater contact with the disease, as happens to health professionals, according to Ortiz de Lejarazu, who warns about the confusion that is generating the viral load concept. "It is only a parameter used in medicine as if we were talking about fever. What the viral load tells us is whether a virus is multiplying too much or too little in an organism. For example, in HIV, the viral load is used to know if the person who is infected is responding well to treatments or if, on the contrary, the amount of virus in their body increases. "
When one acquires the infecting dose, one becomes infected. If you buy three doses, 10 or 20, you get the same infection but you will not be more serious
However, in this crisis, this concept is being misrepresented, and some are implying that the virus can accumulate through continued exposure. "The toilets do not go with a backpack carrying viruses," he clarifies, "a person becomes infected because they acquire an infectious dose, that is, a certain amount of microorganism." Scientists calculate what viral load is needed for contagion in mouse experiments.
"When you get the infectious dose, you become infected. If you get three infectious doses, 10 or 20, you get the same infection, and that does not have any significance on what will happen next, because in reality on the second or third day of being infected, a person produces millions of infective doses. In the body, we amplify the infective dose a lot of times and there we do talk about the viral load. The only consequence of viral load is that a person who is producing more viruses has a greater ability to transmit them, "he adds.
On the other hand, José Manuel Bautista does not rule out that prolonged exposure to the virus could have something to do with severe cases. "If only a few units of the virus infect you, they could reach a few cells and perhaps the immune response would be activated progressively so that it could contain itself better," he says. However, "this is only a hypothesis because no experiment has been done to prove it, to see if this is the case, it would be necessary to subject mice to different viral loads and that, as they increase, there comes a time when the answer immune was not efficient. "
The coronavirus viral load appears to peak in the first week of illness, and in mild cases, it would clear rapidly. However, seriously ill patients tend to have a high viral load and a longer period of virus shedding, according to an article published in 'The Lancet '. Therefore, the viral load could be a marker to assess severity and prognosis (although this is not related to the possibility that viral load is related to prolonged exposure).
In any case, in the absence of experiments that can confirm or deny this idea, the researcher at the Complutense University considers that the reason why health professionals get sick is more likely due to other factors, such as stress decreases their immune response.
Claims in foot/ankle surgery- What should you do?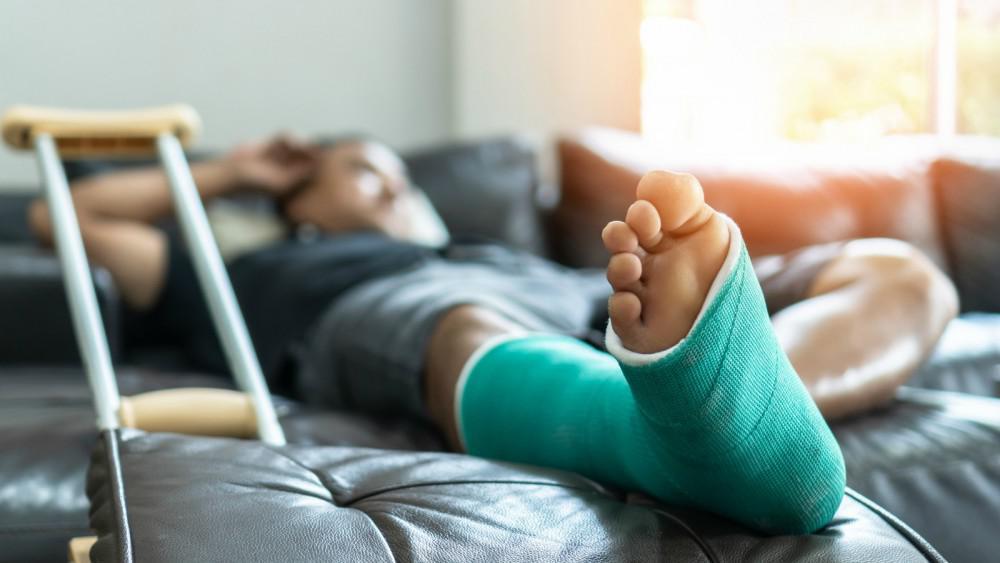 Surgical procedures do not always turn out to be the way they should be and the damages caused due to the patient can be life-threatening and might cause loss of enjoyment of life. Our foot and ankle are the important organs of our body that help in walking and running. So any kind of injury to your ankle and foot can have devastating impacts. Surgical treatment will be advised only when the other non-surgical treatments fail to improve your condition. There are several conditions that might affect your ankle and foot. Though most of them don't require surgery some critical cases may necessitate surgical treatments. Your orthopedic surgeon will ask you for surgery if:
There are pain and inflammation
Non-surgical treatments fail to respond. This includes over-the-counter medications, physiotherapies, and orthotics.
Mobility and function gets affected on a serious level
Some other conditions that require surgery are- fractures, arthritis, Achilles tendon tear, and toe deformities. Foot surgeries are considered safe but sometimes it becomes necessary for improving the patient's health. But there might be instances when the conditions can get worse after surgery. This happens when the surgeon fails to provide an adequate level of care or their treatment falls below the accepted medical standards. Patients who have suffered losses or damages can file a medical malpractice lawsuit against the surgeon and get compensation with the help of a legal representative and an orthopedic expert witness.
What is medical malpractice and when can you hold a surgeon accountable for their acts?
Medical malpractice takes place when the patient sustains injuries as a result of the negligence of the doctor, medical professional, and other healthcare officials by deviating from the accepted standards of medical care. In foot or ankle surgery, malpractices might take place due to negligence by the doctor. Medical malpractices might happen in one of the following manner/manners.
Before surgery
There's a process that both patients and surgeons go through before finally sending the patient to the operation theatre. It's the duty of the surgeon to get informed consent from the patient- meaning to say that the patient should orally and in writing gives their approval to the doctor to perform the surgery. Before that, the surgeon must explain the procedure, get all the previous medical history of the patient, and finally should explain the pros and cons of getting the surgery. If the patient gives their approval, then the surgeon can go ahead. But if these procedures are not followed, the patient can bring a medical negligence claim against the surgeon.
During surgery
Errors that might happen during the surgery include- cutting the wrong organ, injuring nerves during surgery, leaving a foreign object inside the patient's body like instruments or sponges, performing incisions at the wrong site, anesthesia errors, and others. Consider talking to an experienced attorney if you face these injuries during surgery.
After surgery
Providing adequate care after surgery is very important at all stages of surgery. After the operation is done, the doctor should keep the patient under observation and should provide antibiotics or other medications to reduce pain and inflammation. Careful medical care after surgery is important to ensure the speedy and healthy recovery of the patient. Sometimes the patients are discharged too early after surgery that results in worsening of the condition. Medical practitioners may have to face the heat of the court if adequate care is not given!
If you've been a victim of foot and ankle surgery malpractice, you should immediately seek legal help to get your deserving compensation.
Retaining orthopedic expert witnesses for foot and ankle surgery:
Once you've contacted a lawyer, they'll try to determine if there is a case of malpractice. Just because the outcome was not in your favor, does not mean that the surgeon is at fault. It is at this stage where an orthopedic surgeon expert witness is retained by the attorney.
These expert witnesses will first go through the case in detail to establish if there has been a case of malpractice. Once it is proved that the surgeon was at fault, the lawsuit will be filed against the surgeon. Moreover, they'll prepare a written document based on the case findings. This is an important piece of evidence that might be presented to the court. The facts written by the expert witness need to be scientifically correct and clinically proven. Judges are not expected to have the knowledge of medical issues; their opinions play an incredible role. Medical malpractice cases are highly technical and courts usually do not refuse the opinion provided by these experts. At times, it is found that malpractice cases are lost because of not producing these witnesses. Retaining an orthopedic expert witness is important for both parties.
An important thing to note here is that the opinion of these experts is not binding on the court. The main role of an expert witness is to provide all the necessary materials and put forward all the case records with logic and scientifically proven facts so that the jury can decide on the final outcome of the case. In other words, these experts are called to provide evidence but they cannot form their own judgments based on their own observations.
An orthopedic surgery expert witness is called upon to testify and provide deposition services. As it is quite evident that the role of expert witnesses in foot/ankle surgery is highly beneficial, it's important to retain the best expert witness. They should posses all the qualities- experience, certification, and should have brilliant speaking skills to persuade the decision makers, and lastly, they should have the capability to negate claims put forward by the defense.
Final words-
If you believe that you or your loved ones have been a victim of medical negligence, you should immediately get in touch with an experienced lawyer as they have complete knowledge of the legal procedures. Moreover, they have good channels of network with these expert witnesses required for the case. By retaining a lawyer, you can win the case and get your deserving compensation!
Some Issues about Iguana Food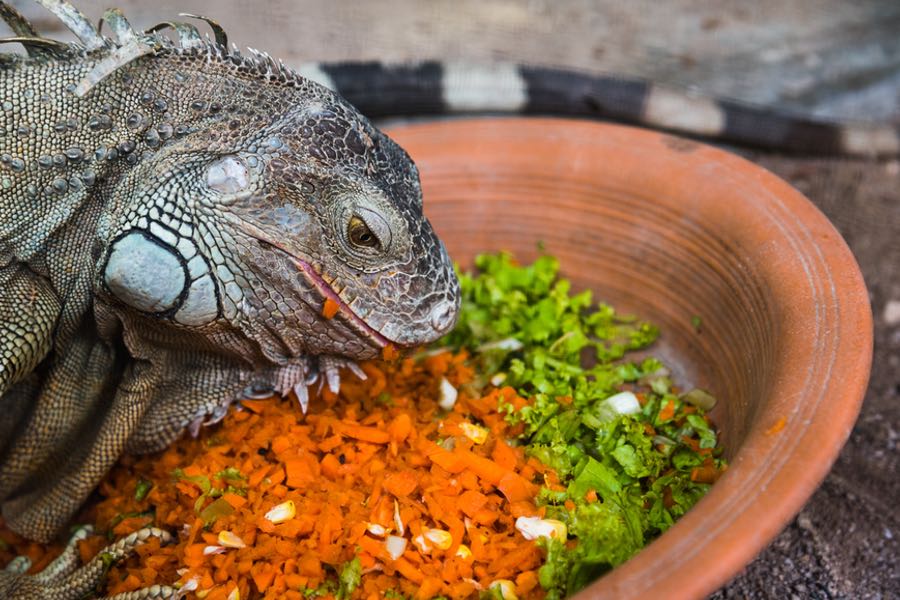 People who think that iguanas only need to be given lettuce as food would be very wrong in their assumptions. Feeding an iguana has a lot of issues involved and a good iguana owner should learn as much as possible about these issues. Here is a guide to help you with some of the issues surrounding iguana food:
1) Vegetables – ther5e are guides which still say that iguanas should be fed insects and they may eat cat and dog-food. The fact remains, however, that iguanas have bodies that are designed for effective consumption of plant protein. That means that your iguana is better off as a vegetarian. Iguana food should consist of vegetables that have high nutritional value such as collards or mustard greens. Occasionally feeding it lettuce is okay but you should not regularly do this since most types of salad lettuce contain very little nutritional value.
Why is an iguana better off eating vegetables? Well, an iguana will have a hard time processing animal proteins. This task requires a lot of work from the kidneys. This means that an iguana which is fed animal protein has a high chance of developing kidney problems. Animal proteins are also hard to absorb. Often, unabsorbed animal proteins are stored in the iguana's body as uric acid this may lead to gout.
So, now you know why iguana food should consist of as much veggies as possible.
2) Water – iguanas tend to drink water only sparingly. If you do not have enough humidity in the enclosure, this would mean that your iguana will spend most of its days at least partially dehydrated. This can be bad for your iguana.
An owner should try to get an iguana to drink as much water as possible. Since iguanas are not naturally inclined to do this, you should take some steps to accomplish it. One way is to spray your iguana food with water. This way, the iguana will get the moisture it needs when it is feeding.
Another good idea is to try and train your iguana to drink as much water as possible. You can do this by placing a treat inside the iguana's water dish. Do this regularly and soon, you will be able to train your iguana to drink from the bowl on its own.
3) Temperature – iguanas are cold blooded. This means that they depend on the heat of the environment for their bodily functions. No matter how good the iguana food you provide, the iguana will not be able to properly digest it without the proper temperature. After feeding, the temperature in the enclosure should be kept at least 85 degrees Fahrenheit. This will aid in the proper digestion of iguana food. You can also use ceramic heat emitter.
4) Calcium and phosphorus – When choosing iguana food, an owner should always keep in mind that iguanas need calcium and phosphorus in a 2:1 ratio. This means that you should try to choose foods that contain these nutrients.
5) Reptile light – another issue about iguana food is the need for proper lighting. Iguanas need UVA and UVB rays to produce vitamin D3. This nutrient facilitates the proper absorption of calcium in the body. There are actually many types of artificial lighting that provide these rays, but the best source is still the sun. So if you want your pet to absorb the nutrients in the iguana food properly, make sure that you let it bask in direct sunlight as much as possible.
June bug: How to get rid of the June bug or Green June Beetle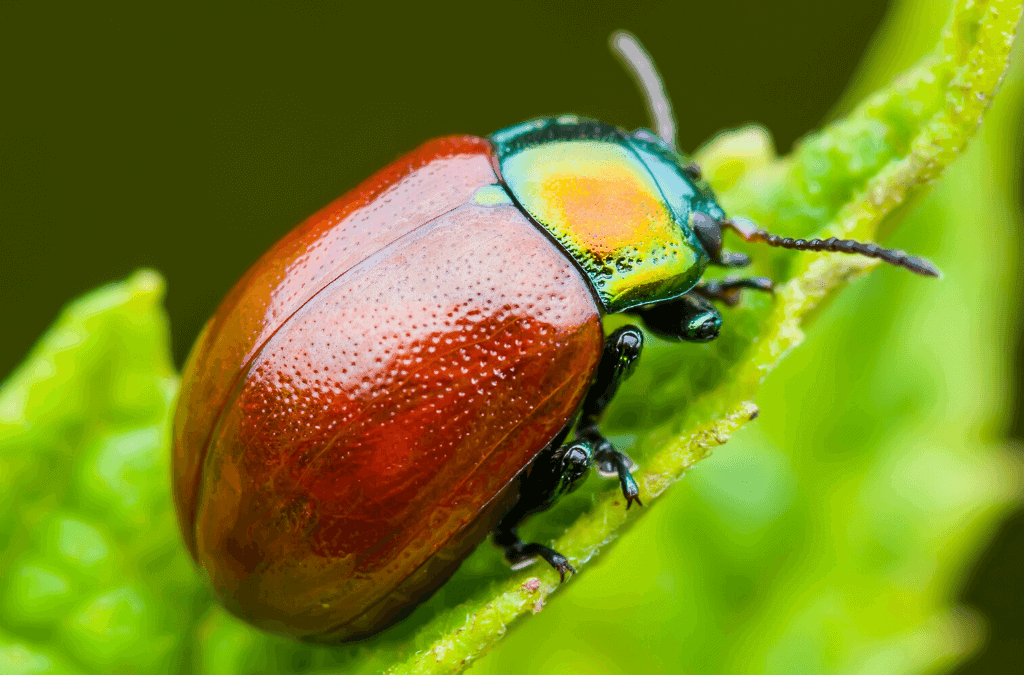 Relaxing with a drink on the pouch is when you suddenly get stiff and hit a flying bug. Looking down, you can see that the culprit is a beetle, more specifically a June bug. These pests are attracted to the lights you have, but they can't do much harm to you, but they can annoy your deck on early summer nights. But your landscape is not so lucky.
What are the June bugs?
Part of the problem when discussing the "June bug" is that this common name is fooled in two ways.
Many different insects pass by this common name, but not all of them destroy the landscape of all parts of the Northern Hemisphere equally.
Different common names are used even when discussing a particular species. "June Bug" is the most popular in some areas, but in other areas "June Beetle" or "May Beetle" may be used.
All bug species in June are considered scarab beetles, all starting in the form of larvae known as "larvae" and all appearing as adults in the garden from late spring to early summer. Both adults and larvae can damage the landscape. However, keep in mind that not all beetles are bad. Lady beetles ( Hippodamia convergence ) are very beneficial.
Junebug grabs are most famous for damaging the lawn (living underground, eating grassroots, and causing lawn withering), but adults can eat leaves, shrubs, vegetables, and more. The damage caused by adults varies from region to region as well as from year to year. For example, in the years of New England (USA), one of the bugs in June, Japanese beetles ( Popilia japonica ) devastate pumpkins in your garden, but strangely in other years. You may be absent.
The insect most strongly associated with the common name "Junebug" is Phyllophaga longispina. Unless otherwise stated, Phyllophaga spp is used. What we're dealing with here (although most of the information applies equally to other types of June bugs).
Signs of problem (even if you can't see the beetles or larvae)
There are several indicators that may be a problem for adults or their larvae in June.
There is a brown patch on the lawn.
A small hole is dug in the lawn overnight. These holes are often made by scanks looking for their food source, grabs.
Mole also eats larvae, so if you have a mole problem, the cause may be the larvae.
There are holes in the leaves of some plants.
Track their detection by monitoring the landscape for such signs and confirming the presence of these insects. To confirm the presence of grabs, dig grass in the lawn and examine the soil for greyish caterpillar-like insects that vary in length from less than an inch to just over an inch ("C" Disturbance ". Inch shape ". To make sure there are adults, walk faithfully through the landscape and look for beetles on the leaves of the plant.
Taking effective and timely action is a great way to prevent problems caused by the June bug and its problems.
The best way to get rid of June bugs
The "best" way in this case is the method rather than the timing focus. Do not wait for adult beetles to appear before performing pest control. It is much better to target the larvae than to try to kill an adult. The larvae are contained in a defined space under the grass. This makes it easy to erase everything. In contrast, adults as flying insects can be anywhere.
The life cycle of a bug in June varies from species to species, but the typical scenario is:
Females lay eggs on the lawn in midsummer.
The grab quickly hatches and remains near the soil surface until it falls.
They dig deep into the ground for the winter.
They come out of the ground as adult beetles in the spring.
To kill the larvae, spray an insecticide containing carbyl or trichlorfon in September. At the moment, they are still close enough to the soil surface to be sensitive to pesticides.