Magento Alternative Which is your best option?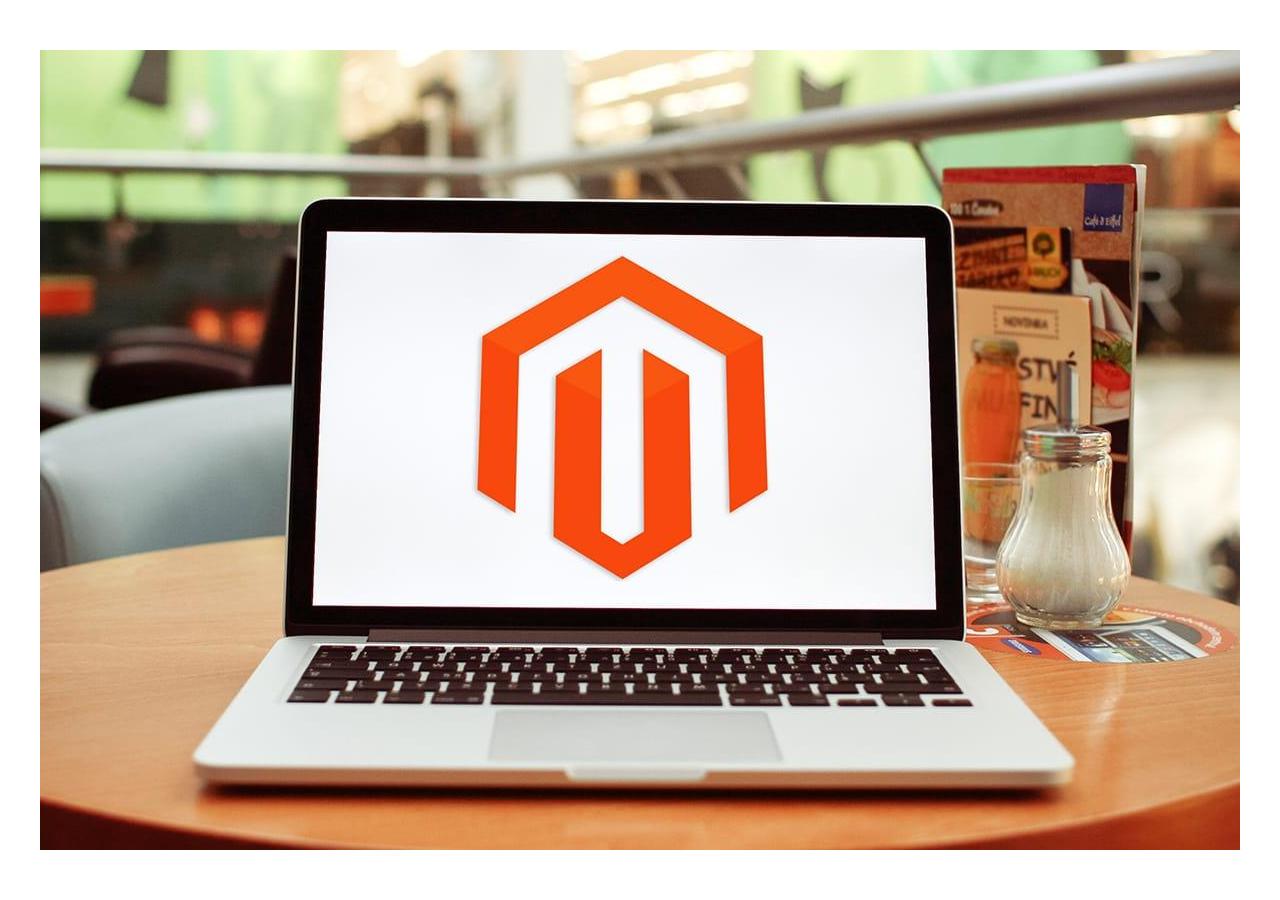 An e-commerce website if you're just starting out, you might have come across Magento or Magento Alternative. Magento is 260,000 of the industry's most popular store building platforms, with over merchants, a rich suite of features, And fully customizable.
Open-source software, its true potential is open to users who are proud of their coding know-how. If it sounds like it might pose a challenge, don't despair.
There are many alternatives to Magento, which may be perfect for you. We've seen the best Magento alternatives on the market, to save you the hassle of checking all the options.
Let's jump in!
Top 9 Magento alternatives
Wix e-commerce
Shopify
Square Online
Ecwid
BigCommerce
WooCommerce
Volusion
Presta Shop
OpenCart
Wix e-commerce
Not all Magento alternatives are standalone solutions – Wix is a fully hosted website builder and offers great packages for e-commerce stores. If you're looking for an intuitive and easy-to-use e-commerce store builder, Wix could be a perfect fit.
Wix is ​​one of the most popular e-commerce tools on the market today. Designed to make building the ultimate website as easy as possible, Wix has plenty of templates and guidance to choose from. You can get professional support in building the perfect website ADI to guide you through the use of Wix artificial intelligence.
With over 500 high-quality templates to choose from, you're sure to find the one that's right for you. Users can access the host drop shipping integration, secure payment solutions, shipping rules, multi-channel sales opportunities. There are tax and shipping quotes to facilitate store management.
Features
Choose from over 500 professional online store templates
All Wix themes boast a customizable design that can be fine-tuned using a drag-and-drop editor
Access to dropshipping integration
Secure payment solution
Supports Wix multi-channel sales
You can set shipping rules
Wix provides shipping and tax quotes
Pros
It's easy for you to integrate your digital store and start selling online on your Wix site
Its interface is incredibly intuitive
Wix plans are very affordable
There are many templates and customization options
Disadvantages
Scalability Limits – Doesn't provide the functionality needed to grow a Wix store into a large online enterprise.
Content management capabilities are somewhat limited, Wix blogging is relatively basic.
Wix's suite of features is smaller to other features.
Who is it best for? 
If you're new to selling online and want something that's simple and provides a lot of guidance, Wix Store Builder is a perfect choice. With this solution, you can build a very attractive store with no problems getting your website up and running quickly.
Shopify
Shopify is probably the best-known e-commerce solution on the market, it's naturally on our top list. Magento Alternative Shopify Power With over 1,000,000 companies worldwide, it's packed with features for running and managing your online store.
This platform makes it easy to sell and manage product inventory from zero e-commerce websites! Over 70 customizable themes make branding your Shopify Digital Storefront easy.
Shopify has everything from a complete blogging platform to CSS and HTML editing, mobile-optimized themes, SSL certification, abandoned cart recovery, and 100 payment gateways. Multiple languages, automated tax calculation, email marketing, customer groups, drop shipping, Facebook sales, and SEO optimization. 
Features
Complete blogging platform
You can edit the source HTML and CSS
Themes are mobile-optimized for e-commerce
Choose from over 70 themes
Get a free SSL certificate
Abandoned checkout recovery tool
100 payment gateways
Shopify supports multiple languages
Flexible shipping costs can be set
Automatic tax calculation
Customer groups, profiles, and accounts
Email templates for email marketing
Dropshipping integration
Facebook sale
Gift cards and discount tools
AdWords Credit
SEO optimization tool
Inventory control
List and sell unlimited products, including digital products and multiple product variations
Shopify a fully hosted platform
An analytics dashboard that allows you to create and export product reports
24/7 support by email, live chat and phone
Pros
24/7 support
Generous trial period
Access thousands of apps to extend the functionality of your site
Built-in SEO and analytics
Usage is simple
Easily scaleable as your Shopify business grows
Extensive feature set
Disadvantages
No free plan
Transaction fees will be charged to the subscription fee
Some add-ons and plugins have a price tag
Some Shopify themes are easier to customize
Who is it best for?
Shopify is arguably one of the most popular solutions for online sales today. Ideal for growing your company in search of a variety of advanced tools, there is no limit to what you can achieve. Shopify. Built-in tools make it easy to upgrade your site, you can add third-party integrations and plugins.
Shopify Plus
Shopify Plus is an e-commerce platform designed for large enterprise brands. This advanced version of SaaS offers unlimited bandwidth and can support up to 10 orders per 8,000 minutes, wholesale channel and automated task management capabilities, and advanced security. Get a dedicated success manager.
Monthly license costs start at $ 800,000 for sellers whose sales do not exceed $ 2,000 per month.
If you're looking for something that's easy to use and beginner-friendly, you have a chance. The Magento alternative, Shopify Plus, won't matter to you.
Square Online
If you're already used to selling offline, think it's time to upgrade to an online sales strategy, it's a great place to start Square Online. Great for anyone who wants to build a great digital presence in the physical store. Square Online Connects to your existing offline store inventory management.
There are plenty of tools to explore, restaurant reservations, and various other solutions for a particular industry. Great for anyone who wants to be Square online. There is no charge to build your first store. You can add features whenever you need them. Square comes with access to a backend that makes it easy to manage different products and team members.
There are various plugin options to take your online store to the next level.
Pros
Convenient for Square existing users
Free for beginners
Easy to use for anyone familiar with Square
Includes AI features
Combine inventory online and offline
Many business control tools
Disadvantages
Only suitable for existing Square Customers
There are not many customization options
Who is it best for?
Square Online makes a lot of sense if you're already using Square Manage payments offline. Synchronize your online and offline inventory to track your business in multiple environments.
Ecwid
Ecwid is a popular and well-known tool for e-commerce sales. This simple solution gives you quick and easy access online. Building a new website from scratch, Ecwid provides an easier alternative by connecting to your existing CMS. If you already have your own website and you just want to upgrade to something you can sell your product to, this is a service for you.
Flexible, convenient, and widely regarded as one of the top choices for Ecwid simplicity. Free access to basic e-commerce features. Discounted prices provide great value as your business grows.
The higher-priced products above include Ecwid mobile point-of-sale features, social media sales, Google, Facebook, and even ads on Snapchat.
Pros
Easily connect to existing websites
Convenient backend with lots of customization
Multi-channel sales options to improve profits
Available in various languages
There are no restrictions on product options
Mobile app support and available app development
Disadvantages
Ideal for small businesses
Limited free plan
Who is it best for?
If you need an easy way to start selling your product in an existing online store, it makes sense to start from the beginning. Ecwid. This powerful product is perfect for saving money on your sales strategy and can be used to sell on different platforms in multiple languages.
BigCommerce
BigCommerce is already a very scalable online store builder and Magento Alternative. Shopify, it's pretty well known. BigCommerce has embedded sales tools than other competitors and combines these features with advanced SEO and multi-channel integration. This solution is ideal for users looking to push a large, growing business to the next league.
Similar to Shopify, this Magento alternative provides a selection of e-commerce templates. Again, this makes it easy to customize the look of your store. Our in-house catalog transfer team has helped over 20,000 stores migrate content.
BigCommerce provides responsive and customizable e-commerce templates, ultra-fast web hosting, a streamlined checkout experience, and access to Google Shopping integration. Print or save shipping labels, access detailed reports and sell on multiple channels without any unnecessary complexity or confusion.
Features
Access to customizable and responsive e-commerce templates
Safe and fast web hosting
Get the shared SSL certificate included in your subscription
Google Shopping Access and Email Marketing Integration
Streamlined online checkout, including PayPal's One Touch
Abandoned cart recovery tool
Coupons and discount tools
Customers can leave product reviews
We can deliver with free shipping
You can print and save the shipping label
Access to detailed reports and e-commerce analytics
Multi-channel sales including social media and face-to-face
Pros
BigCommerce is a very scalable e-commerce platform
Access to a rich set of built-in features
Multi-channel sales
Fast and secure hosting
SEO and marketing tools
There is a free trial available
No transaction fees
24/7 support
Disadvantages
BigCommerce's advanced features (sometimes) compromise usability
Free trial is shorter than some competitors
No free plan available
Annual sales are limited and you will need to upgrade your subscription when the threshold is reached (this is $ 50,000 for the standard package)
Who is it best for?
Great if you're looking for a scalable platform that already has all the features you need for BigCommerce multi-channel sales. You don't have to worry about transaction fees, so you can focus on keeping costs low. There is also a wide selection of SEO and marketing tools for growth.
BigCommerce Enterprise Plan
This BigCommerce Enterprise Plan package is for large and enterprise enterprises and, as already mentioned, is custom priced. It is intended for users who require very high bandwidth and have more complex sales requirements.
This plan includes advanced product filtering, pricing, unlimited API calls, BigCommerce consulting and account management, and priority support. The cost of the package reflects the complexity of your business needs, but nevertheless, Shopify Plus claims it's cheaper than BigCommerce.
Who is it best for?
BigCommerce Enterprise offers all the features you're looking for. It's a BigCommerce standard solution, but with the added benefit of infinite scalability. If you have a much larger business and accept lots of payments on a regular basis, BigCommerce Enterprise is a clear choice. You can also get bonus guidance to get the most out of your solution.
WooCommerce
WooCommerce is an open-source e-commerce tool for WordPress users. Interestingly, it powers over 30% of online stores on the WooCommerce web!
Being open-source, it's an alternative to WooCommerce.
It provides a comprehensive toolset that enables you to build your WooCommerce online store. You can sell anything, and there are no restrictions on products, variations, orders, or anything else.
WooCommerce Also, there are no transaction fees. It's free to download and use, as is common with open source solutions. However, there is a charge for hosting, your own domain name, and all the pro themes and add-ons you use.
Transform your WooCommerce WordPress website into a physical and digital product sales solution. I'm still using WordPress CMS, so I have easy access to various extensions and customizations. You also have access to a wide range of themes, product filtering tools, unlimited images, products, galleries, and built-in payment processing. Customers can also create accounts and manage inventory on the backend.
Features
Access to WordPress's extensive content marketing capabilities
You can sell physical and digital products, and subscriptions
Access to over 400 extensions
You can embed products and checkouts on any page
Unlimited customization
There is a wide selection of themes
Product sorting and filtering tools
Unlimited images, galleries, products
Built-in payment processing
There are many shipping options and you can set flexible shipping rates including free shipping
You can create an account or check out as a guest
Inventory management tool
mail template
You can add a store manager
SEO optimization tool
Analysis and reporting
Pros
The nature of open source makes it easy to fully customize
Free to use
Built on the trusted platform of WordPress
Access to a wide range of blogging and content management features
There are no transaction fees
Store functionality can be extended with add-ons
A scalable solution
There are many free plugins available
Disadvantages
Has limited customer support
For beginners, WooCommerce shows a steep learning curve
Only available to WordPress users
Some technical knowledge is required to make the most of it
Who is it best for?
Perhaps, of course, the environment is perfect for selling products through WooCommerce's existing WordPress site. If you already like the features and flexibility of WordPress, you'll love it all. WooCommerce must provide. This service is completely free to use and offers a variety of payment processing options.
Volusion
Volusion An Magento alternative that was established earlier than some of the aforementioned. Created as shopping cart software for online sales in the late 1990s, Volusion currently fuels more than 1.8 million merchants with an all-in-one solution.
Similar to Magento's alternatives include Shopify and BigCommerce, Volusion website building, hosting and marketing, SEO, and sales tools.
Volusion is A very good tool for online sales. Not only product category pages and website structuring solutions, but also a variety of responsive and customizable themes that will surely impress every viewer. It has site search capabilities, easy-to-use content editing without code, and a CSS editor if you have the developer's knowledge.
In addition to custom domains, barcode generators, customer accounts, and tax rate calculators, Volusion also offers customer order management, secure site checkout using SSL authentication, SEO tools, and more. Your customers can leave reviews to boost your social proof, and you can access reports for your campaign as well as sell through Amazon and eBay.
Features
Responsive, customizable theme
Product category page
Site search function
Custom domain
Content editor (no backend coding knowledge required)
Access to CSS editor
Customer order management
Secure site with SSL certificate and online checkout
Barcode generator
Inventory and inventory management tools
Customer account
Tax rate calculator
Customers can leave reviews
SEO tools
Social and multi-channel sales on eBay and Amazon
Report, analysis, ROI tracking
Gift cards, today's transactions, newsletters, discount tools
Pros
24/7 support by phone, email, chat and support tickets.
There is a free trial available
There are no transaction fees
Usage is simple. Beginners will receive a helpful prompt when they start using the platform
Access to a dedicated account manager to help you set up your store
Volusion A fast and secure solution
Disadvantages
Volusion's masterplan is more restrictive compared to other plans because the pricing plan limits the number of products that can be listed on the site Magento Choices
Telephone support is only available to customers with a Professional Program or above
Has minimal content management options
Volusion does not offer a wide variety of templates compared to competitors
Who is it best for?
Volusion If you are looking for a website builder that offers beautiful templates with a great user experience, this is a great option. There are many ways to upgrade your customer care, including allowing you to create your own account.
Presta Shop
Launched in 2007, PrestaShop is another international shopping cart solution and therefore another Magento alternative worth considering. The company supports more than 300 million stores worldwide and claims to be Europe's leading e-commerce software.
PrestaShop is an open-source program based on the Symfony framework, offering over 600 features and over 5,000 website modules and themes.
PrestaShop has thousands of templates that make it easy to find the one that suits your brand. You can explore different modules and features to extend the functionality of your store as much as you like. In addition, everything is highly customizable. For multilingual sellers, you can create stores in over 75 languages.
The PrestaShop backend environment simplifies the management of products, customer relationships, orders, and even website analytics in the same location. Blogs and social sharing tools can also help business owners build their presence online.
Features
Thousands of ready-made templates
You can easily extend the functionality of your online store with the various features and modules of Prestashop.
A highly customizable solution
Prestashop available in 75 languages
Centralize product, order, customer relationship, and website analysis.
Robust social sharing and blogging capabilities
Pros
Download is free
Highly customizable
There are numerous integrations available
Access to a strong user community
Comprehensive support material available
Disadvantages
Expensive customer support
Requires developer skills
Limited integration with the hosted version
Who is it best for?
Cheap and scalable, PrestaShop is for those looking for a storage solution that they can grow with. Running a shop in multiple languages ​​is easy and can be customized in different ways, even with third-party integration.
OpenCart
Another Magento alternative is OpenCart. It's a highly customizable solution, with no monthly fees and a robust admin dashboard. The platform allows you to manage multiple stores. Needless to say, OpenCart offers a wide range of modules and themes that you can use to make your dream online store a reality.
OpenCart comes with unlimited products and categories, website backups, and customer review support. You can offer points and coupons to different clients and manage discount options on the back end.
Features
Access to over 13,000 modules and themes
There are many payment gateways and shipping methods to choose from
Get access to the community and OpenCart's dedicated customer support
Easy-to-use admin dashboard
User management tool
Multi-store support
Tools for creating and managing discounts, coupons, points and special offers
Website backup and restore
Unlimited products and categories
Customers can leave reviews
Pros
There are many integrations
Download is free
It is highly customizable
Access to an active community with over 110,000 registered members
Disadvantages
Responsible for my web hosting, development and maintenance
Limited choice of built-in marketing features
Not the fastest solution on the market
Who is it best for?
OpenCart is a powerful tool for beginners who want to design highly customizable stores. You can easily manage various functions on the back end.
Technical requirements
If you are using Magento with different versions, you must meet some hardware and software requirements. Check the installation guides. Magento The version you are using.
Below are some of the required requirements.
Operating system: Linux distribution
Memory: (at least) the machine requires the specified amount of RAM.
Web server: Apache or Nginx
Database: MySQL
Scripting language: PHP
Composer: Development requires a package manager for PHP Magento extensions and contributions to existing code
SSL Certificate: You must purchase a valid non-self-signed certificate to enable the secure HTTPS protocol
Features
Open-source versions, including Magento and below, have an impressive list of features.
Integrated checkout, payment, and delivery
Mobile-optimized shopping
Global sales
Catalog management tool
Extensive app market
Instant purchase options for customers
Site search
More features available Commerce subscriptions including Magento:
B2B function
Advanced marketing tools
Visual merchandising
Customer Loyalty Tool
Content staging and preview
Business intelligence dashboard
technical support
Cloud availability
Performance monitoring tool
How To Make Your Business More Environment Friendly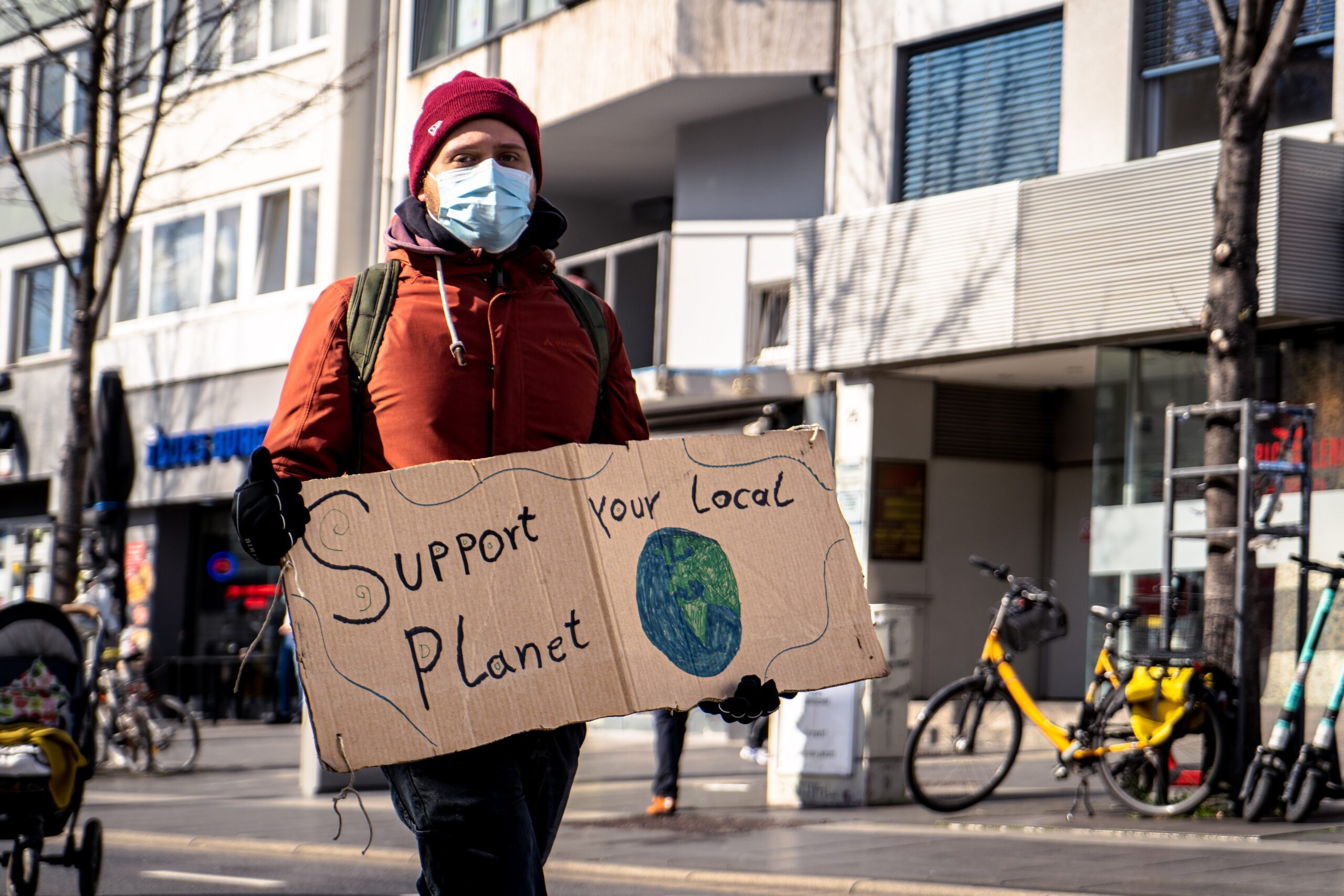 More and more businesses are becoming environmentally friendly. There are many reasons for this: consumers are demanding it, it's the right thing to do, and it can save business money in the long run. If you're thinking about making your business more eco-friendly, but don't know where to start, don't worry! We're here to help. In this blog post, we will discuss some of the ways that you can make your business more environmentally friendly.
Why making your business environment friendly is important?
There are a number of reasons why making your business more environmentally friendly is important. First and foremost, it's the right thing to do. We all have a responsibility to take care of our planet, and businesses are no exception. Whether we choose to combat climate change through using compostable packaging or by supporting renewable energy initiatives, businesses have a role to play. Another reason why making your business more environmentally friendly is important is that consumers are increasingly demanding it. In fact, according to a recent study, 66% of consumers said they would pay more for products and services from companies that are committed to being sustainable and environmentally friendly. Additionally, consumers are increasingly interested in purchasing products and services from companies that are eco-friendly. By making your business more environmentally friendly, you'll be able to tap into this growing market. Finally, going green can save your business money in the long run. Energy-efficient practices can help reduce your utility bills, while recycling and other waste reduction strategies can save on disposal costs.
Consider packaging
One of the first places to start when making your business more environmentally friendly is to consider your packaging. If you're not using sustainable or compostable packaging, now is the time to make a change. There are a number of sustainable packaging options available, so you'll be able to find something that works for your business. You can also talk to your packaging supplier about ways to make your packaging more sustainable. The packaging choice you make will depend on a number of factors, including the type of product you sell, your budget, and your business's sustainability goals.
Choose greener partners
Another way to make your business more eco-friendly is to choose greener partners. When you're selecting vendors, look for those that have sustainable practices in place. For example, you may want to choose a vendor that uses recycled materials or one that offsets its carbon emissions. You can also look for green certifications when choosing a partner. Generally speaking, the more sustainable the practices of your partners are, the easier it will be for you to reach your sustainability goals.
Make energy efficiency a priority
Making your business more energy-efficient is another great way to go green. There are a number of ways to make your business more energy-efficient, including using energy-efficient lighting, investing in energy-efficient appliances, and using green power. You can also encourage your employees to be more energy-efficient by implementing an energy-efficiency policy. Making your business more energy-efficient can save you money on your utility bills and help reduce your carbon footprint.
Reduce energy consumption
One of the best ways to make your business more environmentally friendly is to reduce your energy consumption. There are a number of ways that you can do this, such as installing energy-efficient lighting or investing in solar panels. You can also talk to your utility company about ways to save energy. Business energy consumption can have a significant impact on the environment, so it's important to do what you can to reduce it. Not only will this be a good thing for our planet, but it will also help you save more money in the long run.
Support renewable energy initiatives
Another way to make your business more eco-friendly is to support renewable energy. You can do this by investing in renewable energy credits or by purchasing green power from your utility company. You can also install solar panels or wind turbines on your property. Furthermore, you can encourage your employees to carpool or take public transportation to work. To make sure they really try to do so, you can offer certain incentives or rewards for doing so. In addition, you can always find a way to support protecting our planet through your community.
Stick to the three "R's"
Finally, one of the simplest ways to make your business more environmentally friendly is to stick to the three "R's": reduce, reuse, and recycle. Reducing the amount of waste you produce is one of the best things you can do for the environment. You can also reuse items whenever possible and recycle anything that can't be reused. It is important to remember that recycling should be seen as a last resort, so try to reduce and reuse before you recycle.
Finally, try to go digital as much as possible
One of the best ways to make your business more environmentally friendly is to go digital as much as possible. This means using less paper and fewer resources. You can do this by sending invoices and other documents electronically, storing files electronically, and using paperless office supplies. Additionally, you can encourage your employees to work remotely whenever possible. Not only is this good for the environment, but it can also help improve your bottom line. With the technology available today, there's really no excuse not to go digital. One of the biggest advantages of going digital is that you can almost completely reduce using paper. Using fewer resources is not only good for the environment but also helps you save money. 
Constantly organize seminars and conventions that tackle environmental topics
Aside from the tips above, another great way to make your business more environmentally friendly is to constantly organize seminars and conventions that tackle environmental topics. This will not only raise awareness about environmental issues but can also help educate people on what they can do to help. You can also partner with other businesses or organizations that are working toward similar goals. By working together, you can make a bigger impact and really help make a difference.
Making your business more environmentally friendly is not only good for the planet but can also be good for your bottom line. There are a number of ways that you can make your business more energy-efficient and reduce your carbon footprint. Additionally, you can support renewable energy initiatives and recycle as much as possible. Finally, try to go digital as much as possible to reduce your paper usage. If you implement some or all of these tips, you'll be well on your way to making your business more eco-friendly.
Why You Should Consider Trading Litecoin In Australia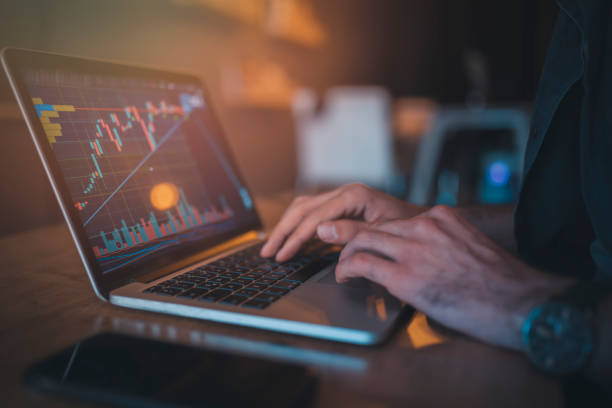 Cryptocurrency is at an all-time high right now. There are a ton of new coins coming online every day, and the value of Bitcoin is rising like never before. In this article, we're going to talk about why you should consider trading in Litecoin instead of just keeping it as a savings account. The value of other cryptocurrencies has skyrocketed over the last year, putting them within reach for more and more people. However, not everyone can have access to them. With that in mind, here are some reasons why you should consider trading in Litecoin Cryptocurrency in Australia:
It's A Solid Medium of Exchange
Litecoin is a cryptocurrency that is designed to be used as a circulated medium of exchange. Because of this, Litecoin is a popular choice for merchants. This is because they can use it to accept payments without having to worry about chargebacks and fraud concerns. Merchants can also use Litecoin to hedge against volatility and increase their profit margins. There's a ton of interest in this cryptocurrency, so it's worth exploring. This is because it's a safe, cheap, and easy way to trade cryptocurrencies. If you want to get into trading cryptocurrencies, but don't want to deal with the complexities of trading on an exchange, then you should consider Litecoin trading in Australia.
It Has Very Low Fees
Litecoin has very low fees for both buying and selling. This means that it's a great choice for both merchants and investors. It's also worth noting that Litecoin's fees are very low. This means that you could make a profitable trade. This could be a great way to get into trading cryptocurrencies.
It Can Be Mined In Safer Locations
Litecoin has been designed to be mined in more secure locations. This means that you can trade in Litecoin in a more secure way. If you're looking for a cryptocurrency that is more stable than Bitcoin but doesn't have to worry about miners shutting it down, then you should consider Litecoin trading in Australia.
It Has Anonymity Features
Litecoin has anonymity features. This means that you make a payment, and the recipient doesn't need to know who you are. This could be a huge advantage for a lot of people. If you don't want anyone to know what you're doing with cryptocurrencies, then you should consider trading in Litecoin.
You Could Make A Profitable Trade-In The Future
Litecoin is a great choice for investors. This is because it has a very low price, and it's easy to mine. This means that it's likely to become decentralized in the future. The price of Litecoin is likely to rise when this happens. This means that you could make a profitable trade in the future with Litecoin.
Conclusion
Litecoin is a great cryptocurrency to get into trading. It has low fees, and it can be mined in more secure locations. This means that you'll be more secure when trading in Litecoin. It also has faster confirmations, faster confirmations, and faster confirmations. It's also likely to become decentralized in the future and has anonymity features. This means that you'll be able to make a profitable trade in the future, and it has a solid medium of exchange features.
Netflix's Bridgerton Season 2 
Diamond Jewelry Extravaganza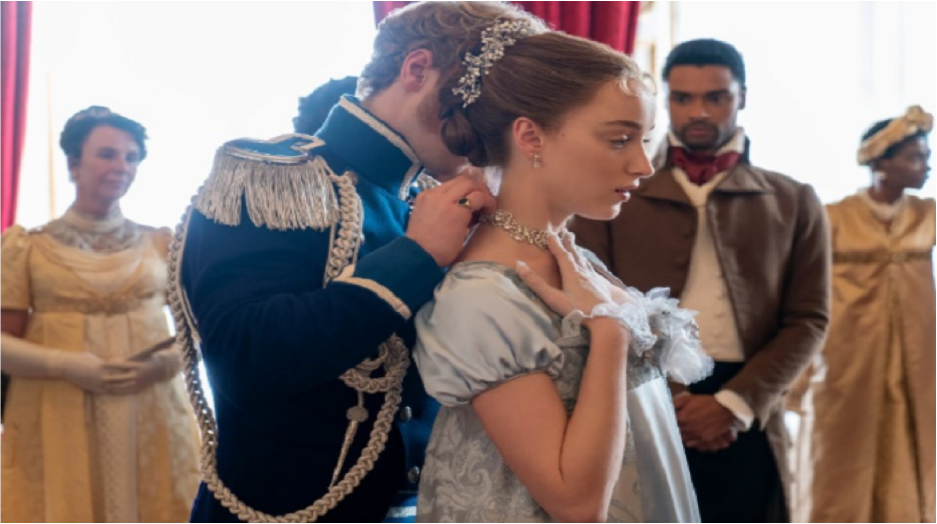 Much has been made of fashion in the highly anticipated second season of Bridgerton, which aired on March 25th, 2022. Ellen Mirojnick, the costume designer, has truly outdone herself with intricate and opulent gowns for early 19th century English aristocrats. 
Such are the costumes, in fact, that they are arguably on equal footing with fellow Netflix hits, Downton Abbey and Reign. But Mirojnick's jewelry choices were arguably the aesthetic highlight of this show, with lavish gems and diamonds adorning and making social statements about the characters.
There was a stir surrounding authenticity of a jewel in Season 2, which today might be called "Rubygate." Lord Jack Featherton's mines were found to be empty, and a ruby necklace he gifted turned out to be a counterfeit. This embarrassing blunder permanently altered his wedding plans. It would be difficult to recover from a scandal like that even today.
This begs the question about how people in those days knew details about their gemstones. Would they have been able to differentiate between real diamonds and artificial costume jewelry or something like Moissanite? Assuming their stones were genuine, how would any family even know if their family jewels were of the highest quality?
In those days, jewelers would have their own personal methods for surmising what they viewed as quality. This was a time before the Gemological Institute of America (GIA) 4Cs, which is now a universal standard for grading. 
But despite having a standard today, the same problem with subjectivity actually persists. Just as with 19th century England, gemologists still evaluate gemstones by eye—something that's quite undependable. 
Opinions often differ among various laboratories that issue certificates. Even GIA itself uses the same old-fashioned inspection method by which it issues certificates.
As of 2021, however, a new technology finally solved this problem. Sarine Technologies is an Israeli high-tech responsible for systems used by diamond producers around the world. 
Its engineers designed special scanners that use machine learning software. These devices operate 3D image sensors to precisely analyze gemstone qualities on a level impossible to achieve with the human eye. The result is high precision 4Cs grading and certification, and this scientific advance is great news for modern diamond shoppers. 
It's always a smart idea to get a second opinion on any grading advertised in a store. According to Keith Ericsson, owner of Shimmers, a Houston jewelry boutique, there are all sorts of reasons to question certificates on stones. 
"All of our pieces are certified, but the associations and authorities that issue these have in all honesty been controversial. In at least one case I know if they would actually grade stones higher as incentive to buy more certifications. That's nuts."
Ericsson was probably referring to a European authority accused of ethics violations. But some people might be shocked to learn that even the GIA itself has been the subject of no small amount of controversy.
According to Rapaport, a leading diamond industry resource, clients were accused of bribing the organization in exchange for better ratings on stones. "GIA does not provide full disclosure of what happened — they do not straightforwardly admit that any employees have been caught taking bribes."
It wouldn't be fair to suggest that this is an overall bad organization. But reports from the GIA, AGS and EGI are subject to error, where Sarine's eGrading is not. Machines tell the truth down to every last detail. This is why this service is so revolutionary. Diamond shoppers should always request that jewelers get an eGrading report for verification.
Fans of the Netflix series would undoubtedly be interested in knowing appraisal values of real jewels used on Bridgerton. That would require a visit to Sarine's labs for analysis. But would owners of the jewels really want to know if they paid too much? 
Either way, if the pieces go up for auction at Sotheby's someday, chances are that any buyer would carefully vet such an investment by performing an electronic grading.
While Sarine's technology will be invaluable to modern day jewelry shoppers, it might prove scandalous to real-life Bridgertons of the day. What if Lady Danbury's necklace had lots of inclusions and a poor clarity rating? It would all be rather unimaginable how she might react.
On the other hand, after that whole ruby fiasco, maybe characters really would be better served by making sure something like that never happens again; at least within the same season.